Cesare Prandelli is set to take over the reigns at Lazio for the next two years according to Gianluca Di Marzio's website; the ex-Azzurri coach will be replacing caretaker manager, Simone Inzaghi.
Cesare Prandelli met with Claudio Lotito, Lazio President, to finalise the details of his contract with the Aquile. It is set to be a two year deal worth 1.5million a season according to Gianluca Di Marzio's website.
In recent weeks it was reported that Lotito met with former Chile National Team manager Jorge Sampaoli who looked in pole for this position but was halted due to the Argentines wage demands. It was reported that Sampaoli was after 2.6 million which may have served as a deterrent for Lazio as Cesare Prandelli represents a much lower salary.
Prandelli has the experience to take Lazio forward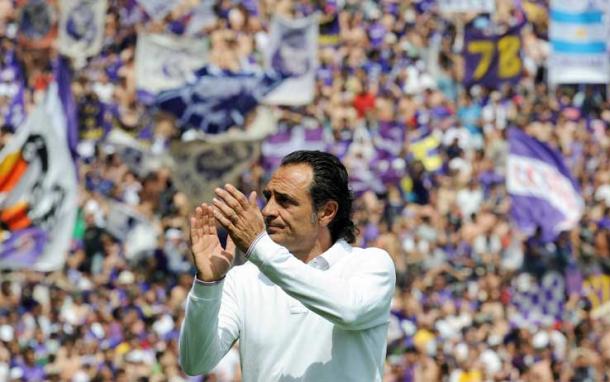 Cesare Prandelli has managed a number of Serie A teams having most success in his time with Fiorentina where he took the Viola to the Champions League. Soon after the Azzurri position came vacant in 2010, in which he took, then he managed to take the Azzurri to the Euro 2012 Final. Though after a disastrous 2014 World Cup campaign, Cesare Prandelli left the national team to Galatasaray where he was also unsuccessful.
Lazio had a very turbulent season, finishing eighth and also having finishing the season with a caretaker manager Simone Inzaghi after firing Stefan Pioli in April.
Cesare Prandelli next season can aid Lazio back up ladder with his immense experience in the Serie A; however, Lazio will also be in the hunt for a new number 9 as Lazio forward Miroslav Klose called his time with Le Aquile after 139 appearances and 81 goals.
The return of Cesare Prandelli to Italian football is big news as many big teams are set to revive their recent failed campaigns. Teams like Milan and Lazio were blocked of European football by the likes of Fiorentina and Sassuolo who respectively had fantastic campaigns however, the fight for these positions will be harder next season.