Newly promoted FC Crotone have been urged by their club president to make a move for Liverpool striker Mario Balotelli. President Raffaele Vrenna believes that the club from the Calabria region believes that his team club is the place for the enigmatic Italian striker to rediscover his best form.
Vrenna talked to Gazzetta dello Sport saying he was asked about a player who believes that can get back to their best form, and he believes that Balotelli can get back to his best if he joins the side. He added that he believes that the 25-year-old has not shown his full value yet and that he's a heritage of Italian football. He finished it off with that they would give him the captain's armband and said that Balotelli would score 25 goals.
Balotelli's Serie A struggles
Balotelli is on loan at AC Milan from Liverpool, but he has struggled mightily since moving back to the Rossoneri this season. In just 20 league appearances, he managed a single goal. Milan have the option to make his move permanent but his poor goalscoring rate. His final appearance while on loan was as a substitute in Milan's Coppa Italia final loss to Juventus.
Balotelli has played so poorly that he was not called up to Italy's squad for this summer's European Championships. The 25-year-old has one more year on his contract at Liverpool, but it's highly unlikely that the Reds would keep him with their plethora of strikers they have.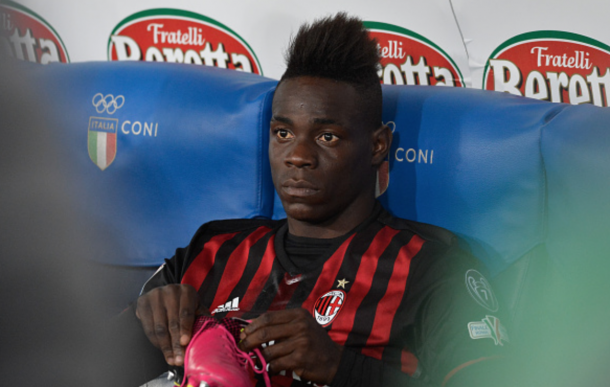 Crotone make history
FC Crotone head to Italy's top flight for the first time in their club's history and are only the third club from the Calabria region to play in Serie A, joining Reggina and Catanzaro in that exclusive group. The Pitagorici finished second in Serie B, just finishing a point behind champions Cagliari.