Newly-appointed Empoli head coach, Giovanni Martusciello, openly admitted: "I never thought I'd start by coaching in the Serie A." The Tuscan club recently fired of former coach, Marco Giampaolo, who finished an impressive 10th in the Serie A ​last season.
Martusciello has been an assistant with Empoli for years under now-Napoli manager, Maurizio Sarri, and also Giampaolo. The former player could not hide his happiness, describing the day of his appointment as feeling "extremely excited and proud", speaking to the media in his first press conference.
He believes, "It's a role I've never seen from this perspective." However, Martuscielli knew this role was for him: "When I was asked 'do you want to coach Empoli?' I immediately blurted out my answer."​​
Making the switch from assistant to boss, Martusciello knows he has to change his mentality: "I've completely changed my way of thinking. Inside I'm absorbing this 'yes' that I gave." He also recognises that bettering their finish last season, or even keeping Empoli in the top tier will be tough: "I'll have a lot of difficulties to overcome."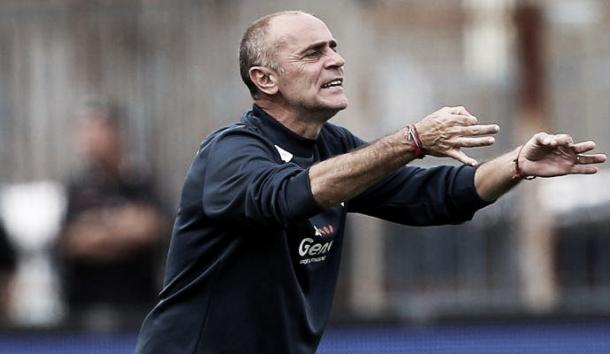 ​​Martusicello thankful of past managers
Being under Sarri and Giampaolo, Martusciello knows how this side work;, their guidance and experience will help Martusciello next season. However, he believes Sarri and Giampaolo "learned a lot from Calzona, Siantti and Bonomi", and Martusciello assures he has "tried to be a sponge to absorb every subtlety of their work".
Martusciello is now centre stage, no longer in the background. He has to make his mark on this Empoli side, in his eyes he'll try "not to copy Sarri and Giampaolo, but to apply [his] own knowledge".
Martusciello describes Sarri as "volcanic" and Giampaolo as "more balanced". He is thankful for what the former coaches were able to teach and leave behind but, today, Martuscielli is Empoli coach and he "won't copy anyone".