AS Roma President, James Pallotta hails the news regarding Roma's new stadium "An important day" after they lodged their stadium plan to the local council.
Roma have shared the Stadio Olimpico since 1953 with archrivals, Lazio and the stadium only recently hosted the Coppa Italia Final. The Stadio Olimpico has been home to very famous matches down the years. Most recently the 2016 Coppa Italia Final between Juventus and Milan and it was also home to four European Cup finals the last being in 2009.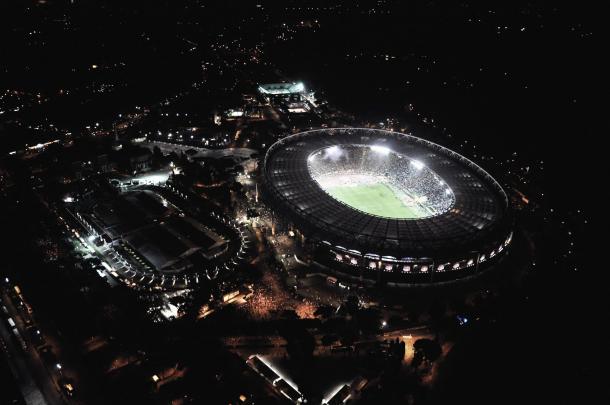 The Lazio region finally received the paperwork regarding Roma's plans for their new venue and Roma's President, James Pallotta viewed this day as, "An important day for both the Stadio Della Roma and Tor di Valle," when speaking to Tuttomercatoweb.
New stadium will breather new life into the region
He believes the new stadium will, "create a significant economic and social impact on the team," but most importantly for the, "fans, city and country."
Pallotta feels, "Finalising the documentation was incredible," but more importantly in Pallotta's eyes is, "the next step, which is to build a stadium that Roma can be proud of."
Adding to this historic moment for the Roma and Lazio region, this new project, "Will create a number of new jobs here, promoting and attracting foreign investment."
After the paperwork process comes to an end, the project's constructor, Luca Parnasi would like to thank, "All the teams professionals who contributed to making this day possible."
As this project is still pending Government approval, Roma fans can't begin to dream of having their own stadium just yet but it looks very likely they will in due course. This new stadium will only push Roma to be even more competitive in all competitions more so creating their own 'fortress' just like their noisy rivals, Juventus.