Legendary Italian defender Fabio Cannavaro has stated that current crop of Napoli players are better than that of the Diego Maradona era.
Exceeding expectations
Many wouldn't have expected Napoli's surge to near the top of Serie A, with the excellent performances from the likes of Gonzalo Higuain seeing them finish second in the Serie A behind eventual champions Juventus.
They also managed to beat their own league points total, eventually finishing with 82 points and Cannavaro, who used to play his football at the Stadio San Paolo, said that this Napoli side is one of the best.
He told Canale 9 that this team is "stronger than in the age of Maradona" and that Maurizio Sarri's side "really entertained" the fans throughout the season and put together "many points" and a "lot of goals."
Cannavaro continued saying that the only thing that let them down was that they "lacked determination in decisive moments" and the difference between them and Juventus is their "strength in depth" and how they "dealt with that" during the season.
Picking up the game
Higuain has received most of the plaudits with his 36 league goals but Lorenzo Insigne has been one of the players that have massively improved, and has been rewarded as the only Napoli representative in Antonio Conte's Euro 2016 squad.
Cannavaro said that Insigne has improved a "great deal" as he has put himself at the "disposal of his teammates" and usually reacted "very well" to be frequently substituted and he is hopeful that he can have a future as a "symbol of the club."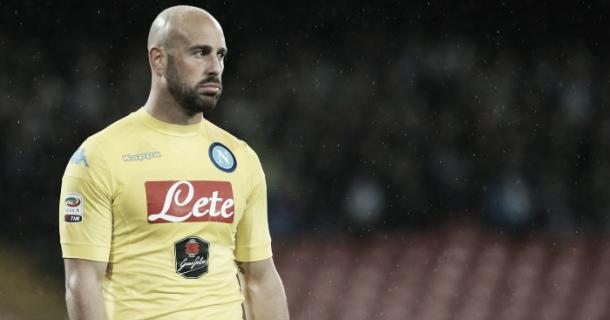 Staying put
There excellent season has obviously seen rumours of a number of the club's key players been linked with moves away from Naples and one of them has been goalkeeper Pepe Reina.
The 33-year-old has been rumoured with a move to both Barcelona and Liverpool but the keeper's father Miguel Reina has dismissed any move for his son.
He told Corrie dello Sport that he and his family were "not aware of the interest" from clubs and that "there is nothing" in a Liverpool return and that the "great affection" for Napoli "is known."