Alberto Gilardino penned a heartfelt open letter, which he shared on social media to the fans of now former club Palermo as he readies himself for a move to Empoli, one he insists wasn't his decision.
The 33-year-old's spell in Sicily was a brief encounter, lasting just a year but he firstly insisted and made clear that "this (the move away from Palermo) was most certainly not my decision."
He then thanked the rosanero faithful for "look(ing) beyond" the "initial skepticism" which surrounded the move.
He went on to add, "You supported and encouraged me for the whole duration of the season and I always felt your love" further admitting to have been "very struck by the affection you've showed me on social media and in the words of your banners."
"I always done my best"
The former Italian international then said "I always done my best to repay your love on the pitch."
The former world cup winner, netted 11 times in 34 games across all competitions as Palermo endured another poor season as the club had almost the same amount of managers (8) as they did wins (10) over the course of the season.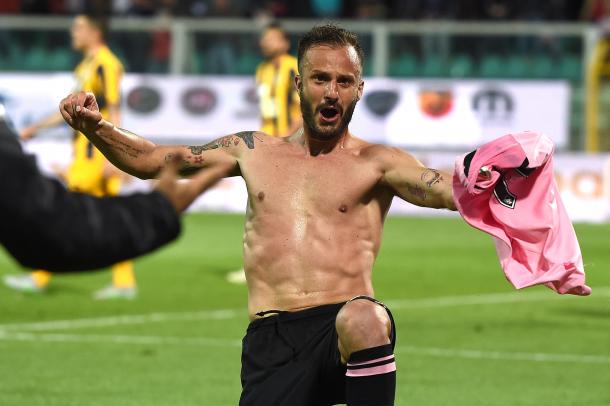 "I'm very grateful to all my teammates and the staff" he continued and he said it was "thanks to them that we reached our objective (to avoid relegation)."
He finished up saying it'll be a "great honour to return" and sent "a hug to everyone."
Gilardino to be the fourth Empoli signing
The move to Empoli has yet to be officially confirmed by either club but it will be Gilardino's 11th, since his debut in the 1999-00 season with Piacenza.
He ranks second in the active Serie A top scorers list behind the legendary Francesco Totti with 188 top flight goals to his name with the majority of them coming in spells with Parma, AC Milan and Fiorentina.
Gilardino will become the fourth addition to the azzurri this summer joining Giuseppe Bellusci, Matheus Perreira and Manuel Pasqual through the door at the Carlo Castellani.