Juventus' Simone Zaza has taken to his instagram account to apologise for his penalty miss in the quarter-final shootout with Germany, which would contribute to Italy exiting Euro 2016.
The forward, who joined the bianconeri last summer from Sassuolo was hounded for his run up, which saw him make a Roberto Carlos-esque approach and subsequently blast high and wide of Manuel Neuer's net. Interestingly, during his time in neroverdi, he attempted the same run up and was successful but it wasn't to be on Saturday night.
He started, "As well as apologising, I'd like to add that I'm sorry I disappointed all the people who lived, rejoiced, believed in, and ultimately suffered for this team."

He continued, "I take my responsibilities, as I've always done, and I go on, knowing that this group made Italians proud – the real Italians, that is, those who always supported us, regardless of the value of the team."
The 25-year-old forward was one of four Italians who would miss a penalty in the shootout including Graziano Pelle, who himself was called out for his cocky gesture implying to Neuer that he was ready to dink him before missing.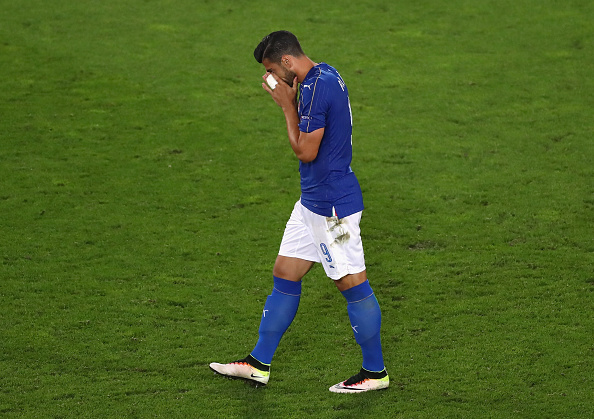 Zaza admitted, "I tried to spot them before the match and look them in the eyes, so I'd know we were not just 23 players but a people."
Despite the abuse amongst other things, he looks to be remaining upbeat, almost as a somewhat escape, "I feel that I should thank all the people who backed me after this episode, as they know that mine was not arrogance. This is something that I can't stress enough."
Continuing in the same vein he said, "And above all else I want to say that I too am a supporter of the national team, so in spite of being disappointed, sad and angry with myself, I'm also proud to have witnessed the resurgence of a nation that is different from all the others."
An unforgettable experience
Zaza then confirmed what many presumed and would likely feel themselves if they found themselves in the same situation "What happened will stay with me for my entire life. It was the team's most important moment, and of course my own. And I failed it."
"Perhaps a few years from now people will only remember the episodes, and not those 23 who gave their whole soul in training so they could be ready for every game."
He finished reminding fans, "we're playing football, and that's how it is. Once again sorry."