Just a day after penning a heartfelt open letter to Palermo fans, Alberto Gilardino has hit out at the Sicilian clubs controversial president and owner Maurizio Zamparini as he nears closer to Empoli.
The player, celebrating his 34th birthday claimed his move to Empoli wasn't entirely his decision but today he admits to having "no concrete relationship with the president" in the short stint he had with Palermo whom he helped survive the drop with 10 goals in 33 Serie A appearances.
Gilardino, who certainly isn't the first nor will he be the last to say bad things about Zamparini, said how he "always respected him as a man and as a president" and added that despite "People may not like me as a footballer, but what should never be lacking is human respect."
The 2006 World Cup winner with Italy spoke out on reports saying, "I read some false statements about the way that my farewell developed, and about the situation regarding my contract renewal."
Difficult season for Palermo
Palermo missed the relegation playoff spot by a solitary point and had they not beaten Hellas Verona on the final day of the season, would've found themselves competing in the second tier next season.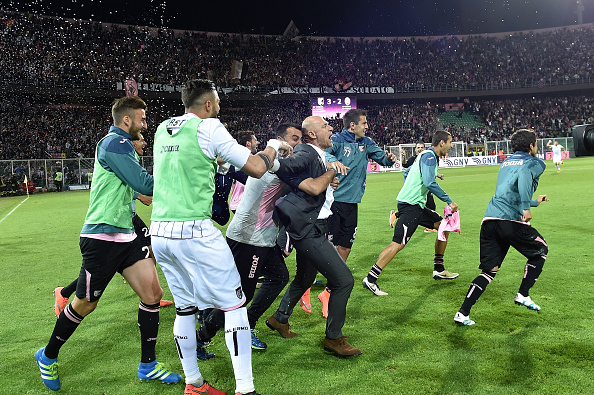 Gilardino continued to say he was "never argumentative" during what proved to be another "difficult season" for the rosanero and that he "demand(s) respect."
The forward showed further disappointment at departing the Renzo Barbera stating, "It's important for me to highlight that I'm leaving an environment in which myself and my family lived wonderfully."
Vazquez saga not over
Franco Vazquez continues to be linked with a move away from Palermo and has confirmed many a time in the past that he wishes to depart this summer. AC Milan came in for him in January but it is unknown if they're still pursuing him. He also turned down the opportunity to join Inter Milan via Jiangsu Suning, the second club of Inter's new Chinese owners. West Brom appear favourites now however with Palermo's vice president admitting there to be offers from England and "Vazquez is aware of the possibility of a move to the Premier League, and has given his availability for a transfer abroad."