Borja Valero has targeted Fiorentina retirement as former coach Vinenzo Montella eyes up the midfielder for AC Milan.
Roma also been thought to be interested in Valero but its his former coach that has expressed the strongest desire to prize Valero away from Fiorentina.
Montella brought 31-year-old to Italy when he signed the Spaniard from Villarreal in 2012, where the enjoyed a close relationship in their three seasons together. Montella departed Fiorentina in 2015 for Sampdoria before accepting an offer to become the manager on AC Milan.
Valero has established himself as one of Gigliati's top players, admitting that it would be tough to leave the Stadio Artemio Franchi.
Happy in Florence
Valero insisted that he is happy in Florence despite the apparent interest from Montella's Milan. The midfielder has not heard anything from Milan: "As for Milan's interest, I know no more than you do. I have no news of any kind." And on the eve of that interest, Valero told the media that he would like to play his "compliments to Montella" and "wishes him the best".
Roma have reportedly expressed a slight interest in the midfielder but Valero stated that he is "not interested in the market until the moment a deal has been closed and signed."Valero is flattered by the teams he is linked with upon each season but echoed his desire to stay in Florence: "I have a contract with Fiorentina, and I'm happy here."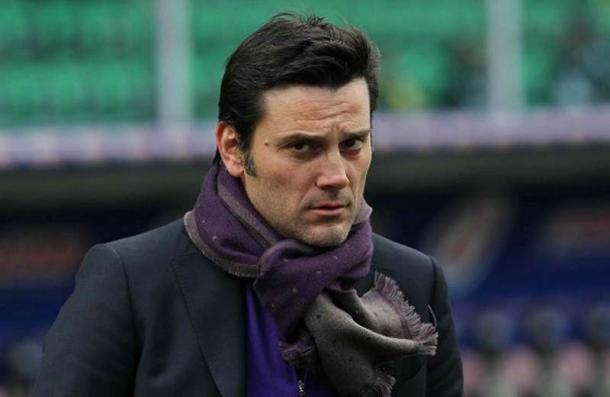 "It's hard to explain what I feel inside, what I've always felt": Valero added. When the Spaniard joined in 2012, Fiorentina arguably rescued the players career to make a name in Europe following his relegation with Spanish club, Villarreal. Valero admitted it was "by chance" he joined Fiorentina "after a tough demotion."
Valero certainly feels the love from the people of Florence, which he has felt from the minute he walked through the door at the club's training centre, Centro Sportivo Campini. Valero said: "People loved me from the very beginning" where he has "strengthened the bond I have with them (Fiorentina fans)".
Challenging times for Gigilati
In Valero's interview with the Italian press, despite Valero's age of 31, he certainly enjoys the challenges that face Fiorentina each season in Serie A. Valero admitted that each year in Italy gets "tougher" and "this year, it may be even more difficult."
Juventus, Inter and Milan have all been linked with a high calibre of European players, and if signed, Gigliati would find it hard to compete. Valero said when asked about Inter and Milan that "the great teams that have been left behind have greater resources to invest" strongly suggesting that "keeping up is going to be hard." However, the challenge does not frighten Valero and co: "We're certainly not afraid."
Repaying the love shown in him – retirement
The Florence icon wants to repay the love showed in him by staying true to his word. Valero "told them (Fiorentina fans) I'd be happy to retire in Florence, because Florence gave me so much."
After four years at the club, Valero feels settled into life in Florence as do his family, who are "extremely happy here." His "wife is friends with very many Florentines and that's more important than anything."
New signings
Gigilati have had a busy start to this seasons transfer window as Paulo Sousa's men look to give themselves the best possible chance of competing with the top teams in Serie A.
Sousa has acquired a young group of players so far this summer. Right-backs 19-year-old Kevin Diks, 17-year-old Ianis Hagi and 18-year-old goalkeeper Bartlomiej Dragowski, all join as Sousa looks to the future of Fiorentina. Valero believes the youngster have been handed with a "great opportunity".
The Portuguese manager has also brought in the experienced defender Davide Astori to tighten up the Gigilati defence.
However, Valero has questioned the amount of the youth in the squad calling it "an odd beginning" because they "have the cups to play for and yet there are few players and many youngsters."