FIGC has said that Giampiero Ventura will be announced as the next Italy manager on Tuesday.
A press conference will be held by the Italian Football Federation to officially confirm Ventura's arrival before the 68-year-old will be introduced to the media at Coverciano.
Ventura's first match in charge will be a friendly against France in Bari on September 1.
One season curse
Ventura has been well travelled figure in his home land - spending his full management career in Italy.
The Italian first came to the public eye of Italian football when he was promoted to assistant manager of Sampdoria 1879. Venture then left the club after three years in 1981 to pursuit his dream for becoming a manager with Ruentes Rapallo.
The 68-year-old spent just one season at the Genoa club before he went to manage at Entella, Spezia, Centese, Pisoiese, Giaree, Venezia Leece and Cagilari over a 13-year period.
Then, in 1999, Ventura went back his roots - becoming Sampdoria's head coach. However, he could only last one season in the job. Udinese were the next team to take a chance on the Italian-hiker in 2001, but again, Ventura was removed from the Udine hot seat after just one year.
Cagilari came back for Ventura's services where he broke the curst of staying in a management job for one season as he spent two years in Sardinia. The repeating one season pattern quickly returned when Serie B Napoli, identified Ventura as their man to take them back to top flight, but failed.
Ventura went on to manage four clubs in four years including Messina, Verona and Pisa.
And as Ventura prepares to replace Conte as Italy manager on Tuesday, it will signal history repeating itself as Ventura also replaced Conte at Bari in 2009. Ventura finally started to show his ability when he led Bari 10th place finish with an impressive 50 points in the 2009/2010 Serie A campaign.
Bari didn't build on their strong campaign as they plummeted to the foot of the table in Ventura's second season, causing the Bari board to take action and remove Ventura from his role.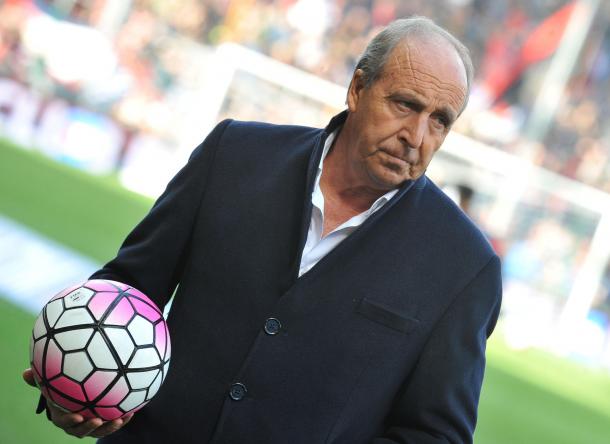 Torino, a happy five years
The 68-year-old finally found a place where he could call home when he joined Torino in 2011.
Ventura was able to build Torino into a force to reckoned with in Serie A after he achieved promotion with Turin club in 2012.
Many predicted Torino to head straight back down following Ventura un-steady journey in management. But the Italian proved the critics wrong when he guided Torino to safety, comfortably in 16th place.
The 2013/2014 season at Torino seen the club perform heroics under Ventura when he led his side to a 7th placed finish in Serie A and in the process, securing a Europa League place for the season ahead.
Torino dropped to ninth in the 2014/2015 season but that was over looked by the club's success in the Europa League. Torino powered out the group as they beat Kobenhavn 5-1 away, in the final group game of the competition.
Ventura and his men were given the uphill task of a two-legged round of 32 game against Atletico Bilbao. Torino held the La Liga outfit to a 2-2 draw in Turin, leaving Bilbao as the firm favourites in the second leg. Stunningly, Torino were not to be underestimated as they shocked the La Liga side on their own patch, earning a dramatic 3-2 victory to progress to the last 16.
Torino and Ventura found it difficult to deal with the expectations that followed them last season as an occupied 12th placed.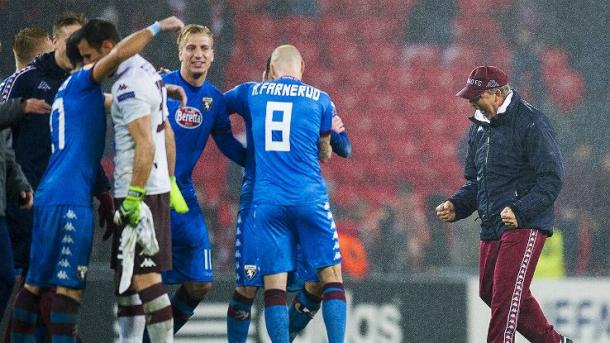 Experience of working with Italian players
On Ventura's CV, some wouldn't be wrong to think that the Italian has managed every club possible in Italy.
Although Ventura has struggled in many of his management jobs, one thing factor the new Azzurri manager will carry is experience. Ventura's recent record suggests that he has used the experience he has gained for the better after his management skills at Bari and especially Torino, put the 68-year-old in the frame for the top job.
In his long and travelled career, Ventura has worked with many players. But in the current Italian national squad, he has overseen the rise of established first team players, Leonardo Bonucci, Andrea Ranocchia, Angelo Ogbonna and Matteo Darmian.
Boncci and Ranocchia's careers were launched by the Italian at Bari where both players earned big moves to Italian giants, Juventus and Inter.
Ogbonna and Darmian worked with Ventura at Torino. Ogbonna obtained a transfer to Juve before making the switch to play for in the riches of the Premier League with West Ham. And like Darmian, his development under Ventura made Manchester United come calling.
The Italian's squad at Euro 2016 was a platform for many young players to pick up valuable experience at an international domestic tournament. With Ventura's recent track record of developing players, the Italian FF is clearly looking for the future in this appointment in hope of building a team to hit the heights of the 2006 World Cup winning squad.