Roma manager Luciano Spaletti argues that should Gonzalo Higuain join Juventus from Napoli, it would do Serie A the world of good.
"I think Higuain at Juventus would raise the overall quality level of Serie A" Spalletti told Sky Sport Italia.
"That way Juventus would have another huge champion and attempt to win the Champions League, giving them the highest ambitions.
"Consequently, Napoli would use that money to build an equally strong squad and bring in four or five top quality players."
Talks regarding Higuain's potential move have accelerated quickly with it reported that Juventus and Napoli will meet Monday to discuss the deal that will cost Juventus €94 million after the partenopei ruled out the possibility of accepting player exchange and cash and insisted that paying the Argentine's release clause is the only way they'll suceed in taking the reigning capocannoniere to the Juventus stadium.
Napoli remain confident of holding on to Higuain
Speaking to Canale 21, Napoli's head medic Alfonso De Nicola insists "We know he will come here and we anxiously await his arrival."
De Nicola added that "There's no need for me to send him any message [to try persuade him to stay]" as he knows the former Real Madrid forward "certainly eager to come back and resume fighting with us."
Icardi lined up should Higuain depart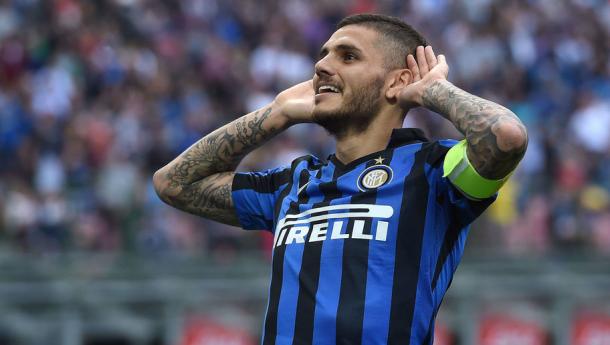 The future of Mauro Icardi went up in arms after his wife and agent Wanda insisted that Inter should sell her husband in a string of interviews in the past week.
Interest exists from Arsenal and Tottenham in England while Napoli have made him their number one priority to replace Higuain if the transfer happens. Napoli officials have came into contact with the Inter captain and his agent as reported by calciomercato.it over a move to the San Paolo but it is unknown how Icardi and co replied, if at all.