Inter Milan newboy Gianluca Caprari has set his sights on a good season to prove his worth to his new club.
The 22-year-old joined the nerazzurri in recent weeks from Pescara and to aid his development was sent back on loan to the delfini for their return to Serie A this upcoming season after a few years in Serie B.
"I'm happy with my future destination" he started out saying in the interview with Corriere dello Sport. "Inter believed in me and I'm flattered, but I don't feel fulfilled at all. On the contrary, I still haven't accomplished anything."
The former Roma youngster's feet are clearly planted on the ground and he continued, "If I really want to be a player worthy of a great club, then this is the year for me to prove it." He added, "I want to score enough goals for Pescara to reach safety. I'm aiming to reach the double digits, like last year."
Foundations of next Inter partnership could be set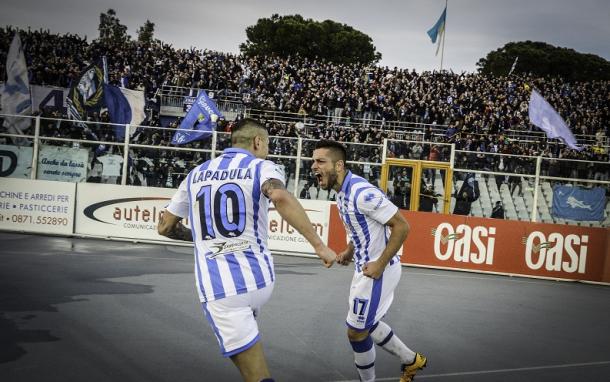 Caprari played a vital role in Pescara clinching promotion back to the top flight and popped up with 13 goals and 13 assists in 42 league outtings, including the promotion playoff games having created a lethal partnership with Gianluca Lapadula who joined Inter's rivals, AC Milan. The pair very nearly both joined Napoli in a joint transfer but the move fell through, perhaps for the best.
Lapadula will not be there to link up with no more, perhaps giving Caprari the chance at an extra few goals across the season. Inter teammate Rey Manaj is also on loan at the promoted club so the foundations could be set for what could be Inter's future striking partnership in a few years down the line.