Roberto Mancini has urged his Inter Milan players to return to their best ahead of their participation in the International Champions Cup.
The Champions Cup will be seen as a great way for Inter to prepare for the new season as they will be able to test with wits against the best teams in Europe with – Bayern Munich, Real Madrid, Paris Saint Germain and newly crowned Premier League champions, Leicester City, all competing.
But before setting off to the Champions Cup, Inter face a friendly against MLS club, Salt Lake City.
Bringing back the glory days - Mourinho era
Inter have failed of late to make an impact in Serie A and in European competition. I Nerazzurri have failed in their transition period since Jose Mourinho's departure – in a time where they won a treble including their Champions League win in 2010.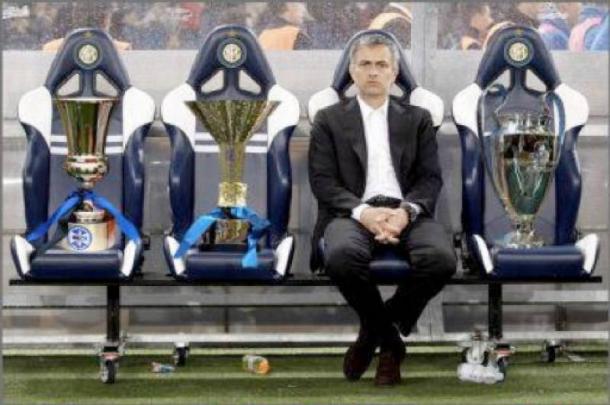 But Mancini is still targeting the Mourinho days as a platform to build up to, starting at the Champions Cup: "A few years ago we built a team that managed to win everything," Mancini told the local media, "Now it's a different team, but we can improve with a lot of work."
This summer has seen the football season extend due Euro 2016 and the Copa America both commencing weeks after the club season concluded. It seems like Mancini believes this pre-season could be the most important one yet due to the lack of rest some of his players have received: "Several players were in the Copa America or in the Euros, so we're short of a few elements. But we'll try to give it our best and win."
International Champions Cup "We'll want to win"
Mancini clearly feels privileged to manage his Inter side on a stage among the likes of Claudio Ancelotti and Luis Enrique, men who like Mancini, have conquered trophies in their respectful leagues.
The 51-year-old feels that playing such high calibre teams will only drive his Inter side on – possibly a situation that is ideal for his side: "It's a friendly tournament, but as always, when there are teams of the calibre of Inter and Paris Saint-Germain, we'll want to win."
However, the most important factor for the Inter boss is for his side to build momentum ahead of the domestic season, whether that is winning games or not: "For us it's important to keep up the work we've done so far."