New Italy coach Giampiero Ventura spoke of his delight after being confirmed as the his country's manager.
VAVEL wrote last week that the well-travelled 68-year-old was due to face the country's media on Tuesday ahead the Italian FA's official announcement.
Ventura has had a long journey in becoming manager of Italy - starting his managerial career in 1976. In his 40 years in management, he has been at 16 different clubs.
"Happy to be here"
For a man that has often struggled to nail down a managerial job in his time as a club manager, receiving an offer to become his country's manager must be a bitter sweet moment to him. The doubters have been proved wrong – for now. If Ventura can guide Azzurri to cup success like the World Cup 2006 squad, he will well and truly write his name in Italian football history.
Ventura kicked off the press conference by saying "I'm happy to be here." It was clear how delighted the 68-year-old was to accept the Italy job offer calling it "proud" moment "to have been chosen represent (Italy)," labelling his country as the "most important of footballing nations."
Admiring Conte's work
Antonio Conte's predecessor was quick to praise the foundations that new Chelsea boss left behind calling it "a culture of hard work".
Ventura revealed that the Italian President, Carlo Tavecchio has "been very close" to him, but also also Conte because the 46-year-old left Ventura with "a team with awareness and a culture of hard work."
The experienced Ventura admitted that Conte's work is something he has "carried" with him on his "journey in football." Italy were narrowly knocked out of Euro 2016 as they fell victims to Germany on penalties in the quarter-finals. And there is no doubt that the Group E winners carried a organised and determined team spirit throughout the tournament, which if maintained, could certainly lead them to an international title.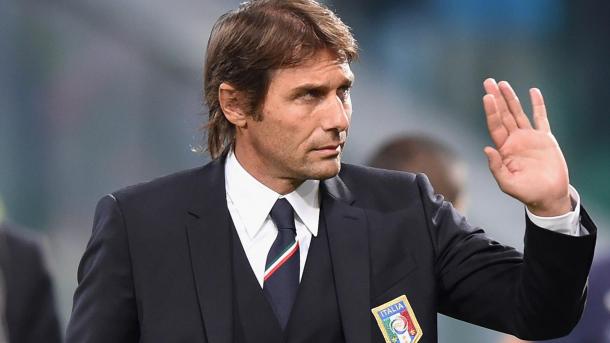 Ventura seemed to admired the Conte-way, a way that he believes he can maintain: "The Euros made us aware that, through organisation and awareness, solidity and sacrifice and through togetherness we can achieve important objectives. For those objectives we need everyone."
Style of play – don't change something that doesn't need fixed?
As Ventura praised Conte, he also likened himself to the 46-year-old. Although Ventura has suggested he will try new things by saying "any style of play, if done right, will pay dividends. If it's done wrong, it doesn't work."
Ventura clearly wants to keep the team spirit which allowed them to shine the European Championship by admitting that everyone associated with the Italian national team, needs "to push in the same direction."
The mentality that Ventura started to adopt in the latter stages of his career was team-work, referring to Marcello Lippi's World Cup winning team, going back to his point made about everyone pushing in the same direction: "Conte's football worked for a particular time, the players on the bench when Lippi won the World Cup were great names, the ones who went to the Euros still have to work to reach that level." He added, "Conte's style was important to get results, but we'll work to improve."
Keeping the lid on the bottle
Ventura discussed possible formations to the national media but there was a key message to not get carried away. He revealed that his first aim "is to qualify for the World Cup" calling everyone linked with Italy to have "patience for gradual growth."
However, Ventura was eager to reassure fans that he knows he quality at his disposal by admitting that "I'd be a shame not to take advantage of this quality."