Last year ended in yet another league title being won by Juventus which thereby equalled Inter' five straight league title in a row. It was unfortunately Carpi, Frosinone and Verona who took the last places which meant they had to take the difficult road down to Serie B. However Cagliari, Crotone and Pescara can look forward to enjoying themselves next term as they'll be playing among Italy's elite after promotion.
Before the season this year calcio fanatics got to accompany the Azzurri at EURO 2016 who despite having any major profiles offensively (Marco Verratti - injured, Andrea Pirlo - not included in the squad) performed well, especially this iron defence Antonio Conte had stitched together with Juve players. The Italian people must see themselves satisfied with convincing victories against Spain and Belgium. Conte's disciples were unlucky to lose against Germany, but everyone must know that the Germans never lose a penalty shoot-out.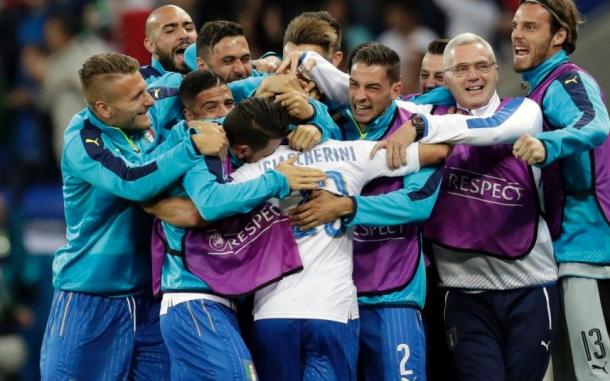 This year's season will kick off on 21 August, this means clubs have just over a month to put together their best sides for next season. One must also take into account that teams that had players at the European Championship and the Copa America will have even less time to tailor their tactical ideas before the season begins. As there are no big championships next summer, the league football will roll in the boot country until May 28th
Who can fight Juve?
The Bianconeri took their fifth consecutive championship in the spring, and there is little indication that they intend to give up the throne. They have also been active on the transfer market and especially the saga of Paul Pogba is a story that will never end. Both Real Madrid and Manchester United want the French midfielder, and for around 100 million Euro + bonuses Giuseppe Marotta may be tempted to sell. But they've got a quality signing in Miralem Pjanic who can fill the shoes of Pogba - but is nevertheless a very different playing style with a more specialised, proactive registry. In addition, it will be interesting to see what the veteran Dani Alves can contribute to the defence having arrived as a free transfer from Barcelona
Napoli had 1st place in Serie A for a long time last season, but had to eventually give way for Juventus. Lorenzo Tonelli has been signed from Empoli to strengthen the defence. The partenopei are also in the Champions League this year. This could possibly apply for Roma, who are going heading into the qualfiying round in August. Now it's a long time since Italy both have had three or even four in the group stage as Italian club teams traditionally struggle in the play-offs. Roma last won the title in the 2000-01 season but have put up good fights for the scudetto especially in recent years but the team still has problems that stop them from overthrowing Juventus.
What is going on in Milano?
Both sides in Milan have gone through some lean years, and the whole town cries out to take part in the Champions League again. Inter took five straight league title from 2006 to 2010, but has not been in the top three since 2011. Even worse off is with Milan, where the league title hasn't landed since the 2011-12 season. Milan have brought in Gianluca Lapadula from Pescara and Leonel Vangioni from Argentine outfit River Plate. Inter, on the other hand brought in two Argentines of their own - Ever Banega and Christian Ansaldi from Sevilla and Genoa respectively, while Caner Erkin has also joined from Fenerbahçe. Lazio have been overshadowed by Rome in recent years, and there is little to suggest that they manage top 3. But they could easily become an outsider who can groom capable surprises against big teams during the season.
New arrivals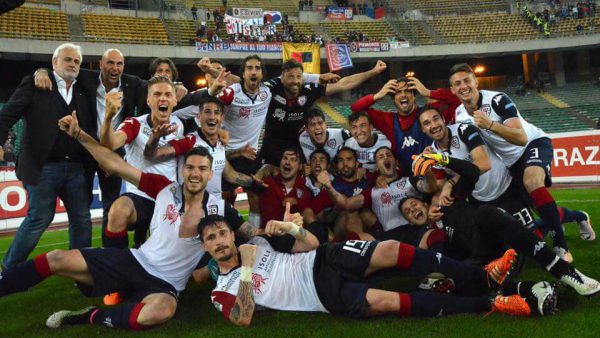 Last season was heavy for the promoted teams, since two of the three teams had to take the difficult road straight back down to Serie B. This year Cagliari, Crotone and Pescara will try for a second consecutive season in the big time. Cagliari won Serie B last season, and it seems like the team from Sardinia have the best chance to keep their place in Italy's finest company. Crotone debuts in Serie A and it will be interesting to see if they get a good enough start to save their place. Pescara is an old hand at this level, but promotion via the play-offs suggests a long season is to be expected most likely ending in relegation.