With the media spotlight shining on Juventus and Manchester United, Paulo Dybala is doing his best to tune out the rumours and focus on the start of the season.
Dybala, 22, is heading into his second season with the Turin giants, but has his sights set on his performance instead of who the club is bringing in and shipping out.
"All I'm thinking about is my training phase. We're undergoing a very tough training regime to get ready for the new season. There's no time to think about anything else." Dybala told Tuttosport.
Losing Pogba
Dybala feels as if he shouldn't be the one to advise Paul Pogba on what to do regarding the transfer talks. He told Tuttosport that it's in the hands of the club and that it was a pleasure to play by his side.
"There's certainly no-one at Juventus who wants him to leave."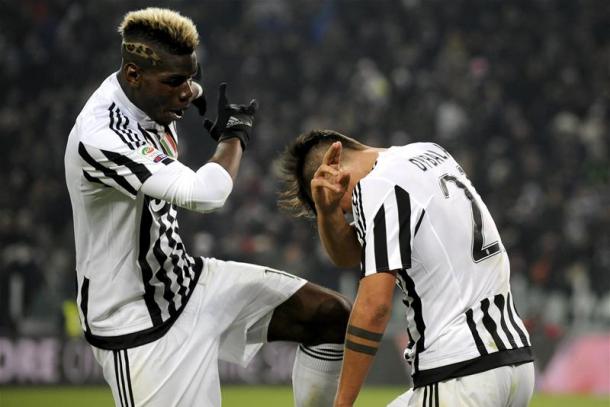 Juventus and Manchester United have been back and forth all summer regarding the transfer of midfielder Pogba. This comes years after United lost him to the Bianconeri via free transfer.
If the sale does go through, it would be the highest transfer fee to date. United are rumored to have offered about £100 million pounds, which equates to €120 million.
Possibility of playing alongside a friend
With the rumours of Pogba leaving for a Manchester reunion, the Turin club has been linked to making a big money move for Serie A striker Gonzalo Higuain.
Higuain, 28, is from Argentina much like Dybala and has been a part of Napoli after transferring there from Real Madrid in 2013 for a fee of €38 million.
Dybala acknowledges that there has been talk about Higuain joining but insists he doesn't read the news about it.
"In truth Higuain and I are great friends and we're often in touch. I had the privilege of meeting him in the Argentinian national team, although I never played with him as I only replaced him on the pitch." he told Tuttosport.
Juventus were reportedly told by Napoli the only way they would land the striker is if they were to activate his €94 million release clause.