The Gonzalo Higuain situation is getting more heated by the day with a whole host of parties speaking out on the manner of his departure, now his father Jorge and brother (and agent) Nicolas have had their say.
His father told El Exprimidor in Argentina, that Higuain departed "because his relationship with the President had broken down."
"He didn't do anything bad" insisted the former footballer. Barely departed, Jorge spoke of his third son's return to his former hunting ground saying that "he will have to live with the insults and boos, something that happens in football." Despite expecting it, Jorge still said "I hope it doesn't happen."
Nicolas then added "If De Laurentiis wants a war, he will have it" and backed his father's comments citing a broken relationship as the reason behind Pipita's exit, "he did not want to spend another minute with De Laurentiis"
Backlash from Sarri and ADL
Both Maurizio Sarri and club president Aurelio De Laurentiis had hit out at the way the Argentine forward departed the partenopei for Juventus in a Serie A record €94 million deal in the days after the deal.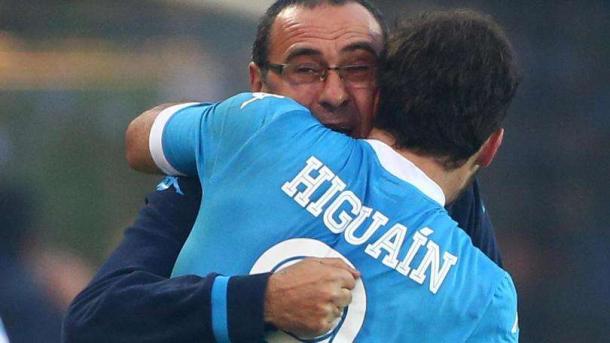 De Laurentiis slammed Higuain and admitted he didn't feel "talk of betrayal isn't an exaggeration." Sarri on the other hand was surprised not to have recieved a message from last season's capocannoniere winner, "I was expecting at least a phone call, be it just five minutes before he had his medicals." He added, "The lads too expected a farewell."
Del Piero welcomes Higuain
Upon his unveiling, Higuain cited Alessandro Del Piero as somebody who he admired and the Juventus legend has sent a message back to the bianconeri's latest addition.
"Ciao Pipita, welcome to Juventus and thank you for your nice words, I wish you the best. Come on!"