Last term Atalanta finished a point out of the top ten but weren't far off finishing in the relegation zone either with just seven points separating their final placing, 13th and 18th. The club went 14 games without a victory between December and March and struggled to even see off all three of the teams relegated, losing to Hellas Verona while drawing with minnows Carpi and Frosinone in that spell. There were positives in the season with victories over Roma, Lazio and Milan and the emergence of Maarten de Roon on top of the excitement Alejandro Gomez brought to the fore.
Objectives for the coming campaign
The objective will no doubt be to break into the top 10 in Serie A. Last season, despite it looking woefully bad on paper was actually a big improvement on the season beforehand where they finished just three points away from relegation. Despite a number of relegations (and then straight promotions) in the noughties, the club appear to have passed that stage for the time being at least.
Fixtures
Atalanta have a golden opportunity to get points on the board quickly in their first six fixtures. Starting out at home to Lazio, they then move on to face Sampdoria, Torino, Cagliari, Palermo and Crotone. A fair assumption would be a minimum of six points – as victories over Crotone and Cagliari or Palermo should be given's with the former two both being promoted. Draws in all the remaining fixtures isn't too big an ask.
They close the season out with four home fixtures coming against Bologna firstly then Juventus, while trips to Udinese and Empoli fall either side of the next home game with Milan before they end the season welcoming Chievo Verona to the Stadio Atleti Azzurri d'Italia.
There are no derbies this term for the Bergamese side whose nearest and fiercest rivals Brescia remain in Serie B.
Transfers
Ins: Alberto Paloschi ( Swansea – Undisclosed fee ), Bryan Cabezas ( Independiente del Valle – £1.3m ), Ervin Zukanovic ( Roma – Loan ) and Leonardo Spinazzola ( Juventus – Loan )
Arrivals have been few and far beteen for La Dea but the first two in particular are deals that add a lot to the side at opposite ends of the field. Alberto Paloschi will bring goals that's for sure and Ervin Zukanovic will be out to prove that parent club Roma were wrong to send him out on loan, just six months after arriving.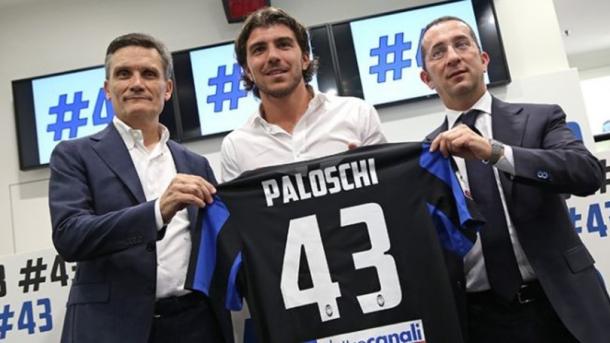 Outs*: Maarten de Roon ( Middlesbrough – £12.75m ), Luca Cigarini ( Sampdoria - £3 million ), Marco Boriello ( released ), Prince Gouano ( released ), Matteo Contini ( released ), Ruben Bentancourt ( released ), Alberto Almici ( released ), Gianpaolo Bellini ( retired ).
*plus 19 loans and 4 expired loans including Alessandro Diamanti.
Maarten de Roon's exit is a massive blow to the side. The Dutchman was one of the stars last term and earned a deserved move to the Premier League. Despite it being his first (and only) season in Serie A, de Roon looked to any onlooker that he was well experienced in the league with a number of plaudits going his way throughout the season. Luca Cigarini's departure is perhaps not massive but in fact a huge blow. He featured in the midfield for half a decade and provided both goals and assists to the side.
An intriguing squad full of surprises
With Marco Sportiello in between the sticks, Atalanta have one of Italy's finest up and coming goalkeepers. Defensively, the addition of Zukanovic will go nicely alongside Rafa Toloi whether played in a three or four-man backline. There is plenty full back cover should Gian Piero Gasperini opt for the four-man defence also.
In midfield, the losses of De Roon and Cigarini could have huge effects. The pair were solid in the midfield and as with most players who have a good season in Bergamo, move on to bigger things. They are definitely short in midfield and could do with another De Roon like player who covers every blade of grass and breaks up any attack that comes near him with ease.
Gasperini has addressed the striking problem that arose after no less than four options from last season departed and added Paloschi to the mix. Mauricio Pinilla also remains as an option to lead the line and is unlikely to give his starting berth up without a fight. It could turn out that Paloschi will be moved wider to compensate and a tasty trio of Gomez-Pinilla-Paloschi could be formed.
Paloschi and Gomez will be key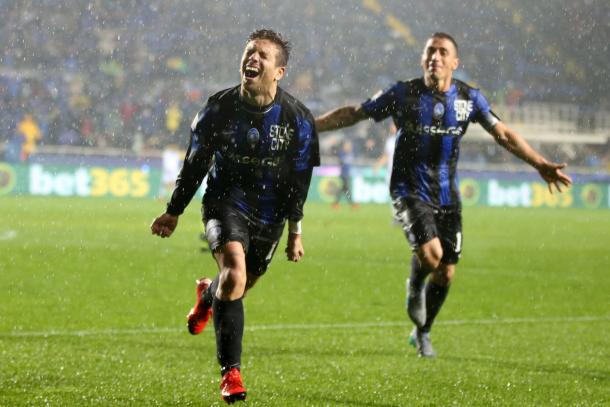 Alberto Paloschi and Alejandro Gomez will undoubtedly be the men relied on to bring success this season. Paloschi showed at Chievo he knows where the goal is and the orobici faithful will be hoping they get Chievo star-Paloschi and not Swansea flop-Paloschi. Paloschi can easily get 15 goals given the correct service and the aforementioned Gomez could provide just that alongside chipping in with goals himself. The Argentine winger grabbed seven goals while assisting on nine meaning he was involved in over a third of Atalanta's goals last term.
Change at the helm this summer
Edy Reja was relieved of his duties soon after the season ended and instantly replaced by Gian Piero Gasperini who last managed Genoa. Reja only lasted a season having come in and replaced Stefano Colantuano and won't be remembered as one of the club's best managers for sure. Gasperini gained many plaudits during his time with Genoa, particularly in his first spell. A formation change for Atalanta is almost definitely on the cards with the experienced manager favouring a 3-4-3, opposed to the 4-3-3 Atalanta used for the majority of the season.
Will they meet expectations?
If Atalanta can avoid having a winless spell like last season there is no reason why they couldn't achieve a top 10 finish, even if it is 10th. The lack of a midfield is a worry but Gasperini has addressed a problem with each of his additions at time of publications and he'll likely add to the midfield and solve that problem too.