Pescara finished 10 points off of the automatic promotion spot and a further point off of top spot and as a result of landing 4th, they qualified for the Serie B promotion playoffs. The 4th place finish had a major benefit too as it gave them a bye to the semi-final where they'd meet and comfortably handle Novara 6-2 over the two legs. They met with 3rd place Trapani in the final and got off to a flyer in the first leg winning 2-0 before securing promotion to the top flight with a 1-1 draw in the return fixture.
Aiming to avoid embarrassment
Having not automatically been promoted or even being third best, it is more than clear that Pescara are in for a long season. Despite perhaps having the upper hand on fellow promoted side Crotone in terms of experience, with their counterparts about to embark on their first journey in Serie A, Pescara are understandably expected to go right back down to the second tier.
Never an easy fixture
If Pescara could've picked who they wanted to face on the opening weekend of the season, one thing for sure is it wouldn't have been Juventus or Napoli and it is just their luck that they got one of them, the latter, and the "easier" of the two top sides from last season. On match day two they travel to Sassuolo's MAPEI Stadium in what will be a tricky affair before games with Inter and Lazio come up in the two following weeks. Their opening six does get that bit easier as it goes on and on match day five they welcome Torino, who are by no means pushovers before closing out their opening six with a game against Genoa.
Their closing six is dominated with games against sides they could be fighting relegation against with. Roma kick starts their final six before they face Cagliari, Crotone, Bologna and Palermo in what could be four must win games to ensure survival. They end the season travelling to Florence to play Fiorentina.
Derby wise, there is a slight rivalry with Lazio, who they will first face as aforementioned on match day four with the return fixture at home coming on match day 22.
Transfers
Ins: Valerio Verre ( Udinese - £3.4m ), Cristiano Biraghi ( Inter - £3.4m ), Vincenzo Fiorillo ( Juventus -850k ), Ahmad Benali ( Palermo – 850k ), Antonio Mazzotta ( Cesena – 300k ), Alessandro Crescenzi ( Roma – 255k ), Alessio Di Massimo ( Saint'Omero – 255K ), Andrea Coda ( Sampdoria – 170k ), Alessandor Polidori ( free transfer ), Albano Bizzari ( free transfer ), Gianluca Caprari ( Inter – loan ), Bryan Cristante ( Benfica – loan ), Rey Manaj ( Inter – loan )
Pescara have added rather well with the money afforded to them through sales and a majority of last season's loanees have been snapped up on a permanent basis, the most notable being Valerio Verre. Verre spent a lot of the season in the shadows of other teammates but was an integral part in their promotion back to Serie A. Being able to bring back Caprari on loan too will go a long way in ensuring a goal scorer is in the side and the addition of Rey Manaj is an exciting one also.
Outs*: Gianluca Lapadula ( Milan – £7.7m ), Gianluca Caprari ( Inter – £3.8m ), Cristian Buonaiuto ( Perugia – free transfer ), Souleymane Diamoutene ( released ), Cristiano Ingretolli ( released ), Emmanuele Pesoli ( retired )
*plus 14 loans and 7 expired loans including Rolando Mandragora and Cristian Pasquato.
The exit that will hit the delfini hardest is without a doubt last season's Serie B top scorer Gianluca Lapadula. Lapadula's goals will be sorely missed in the side and his exit leaves a big big gap in the striking department even with additions.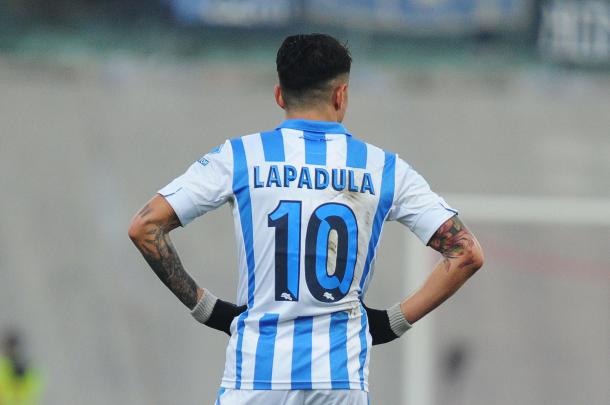 Superb depth in most places but could do with more forwards
Pescara look reasonably well equipped for their first season back in the top flight after a few years' absence.
With five goalkeepers on the books, they would need some horrific luck to strike them for them to find themselves in a pickle. Fiorillo may, and is likely to be the number one, atleast at the start of the season, summer addition Bizzarri may get the nod due to his experience in the top flight but only time will tell.
Defensively, Hugo Campagnaro is the main attraction in centre defence and the veteran has plenty experience amongst the Italian elite. They've plenty cover at full back too on either side but it is important that they find a solid defence and try as hard as possible to stick by it instead of continually changing it and upsetting the mojo of the side.
Central midfield will be perhaps the most hotly contested place on the team with a number of good players able to come in. Verre and Ledian Memushaj are likely to be starters and it wouldn't be surprising to see Bryan Cristante in the mix either from the word go in the three-man midfield.
Up top is perhaps where they lack with just three out and out strikers in their squad. The partnership of Caprari and Manaj could be vital in their hopes of surviving and the partnership gelling quick and delivering and getting plenty points on the board early could just be what Pescara need to secure another year in the top flight.
Team spirit will be key
No one player will be more important than another this term and Pescara will need to work tirelessly as a unit to ensure they don't drop back down at first time of asking. They will be in for a very long season and are likely to be on the end of some big defeats but keeping morale high could grab them a few results and keep them safe.
Oddo a coach to watch out for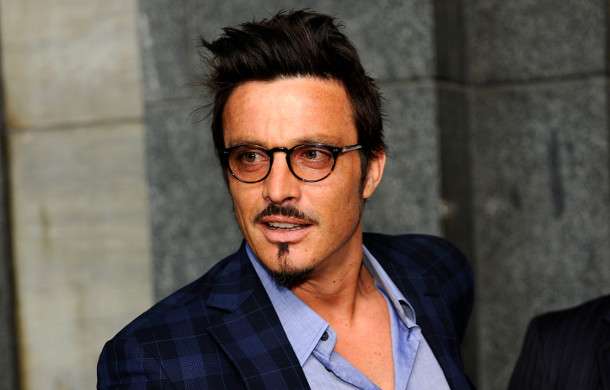 Massimo Oddo has asserted himself as one of the most exciting coaches in Italy since taking the reins at the Stadio Adriatico. He improved Pescara's 2014/15 placing which is no mean feat in a competitive league like Serie B and it's even more impressive given the fact it was his first season in charge. Sadly, when results start to go the wrong way, despite only recently agreeing a three-year-deal, Oddo is likely to be given the sack despite taking the delfini back to the big time.
Will they meet objectives?
Pescara are unlikely to avoid the drop this term. Had they been automatically promoted they may have been in with more of a chance but being fourth best last term is unlikely to cut it in the higher league. They've managed to keep a hold of most of last season's squad but the loss of Lapadula' goal scoring exploits is a huge blow to any survival hopes they had.