After a slow start to the season last year, Juventus were forced to play catch up for majority of the season but with the help of their stars, a midseason win streak catapulted the Bianconeri to the top of Serie A and they would winthe scudetto for a fifth straight year.
Following many transfers which saw their star midfielder leave for a record fee, Juventus went out and signed two of their rivals top players and it puts this team in a great position to compete for the treble.
The Goal
The target for this season is of course to win the scudetto for a sixth straight season, however being crowned as the winners of Champions League is at the top of the Bianconeri's list this season.
Juventus had a disappointing early exit from Champions League last year, being knocked out in the Round of 16 by Bundesliga giants Bayern Munich. This came one year after Juventus lost in the final 3-1 to Barcelona.
The club's transfers no doubt has left the team in pole position to win the scudetto for a sixth straight campaign as they added talent from some of Europe's top clubs and more importantly their Italian competition.
The team does have some losses to adjust to, but this team was built to win the Champions League and at the very most a treble.
Who's in and who's out
Juventus were one of Europe's busiest clubs this summer, bringing in some top talent but also losing some at the same time.
Here is a list of Juventus' key summer transfers coming to the club:
Dani Alves from Barcelona on a free transfer
Gonzalo Higuain from Napoli for €90 million
Miralem Pjanic from Roma for €32 million
Medhi Benatia from Bayern Munich on a loan
Marko Pjaca from Dinamo Zagreb for €23 million
Mario Lemina from Marseille for €9.5 million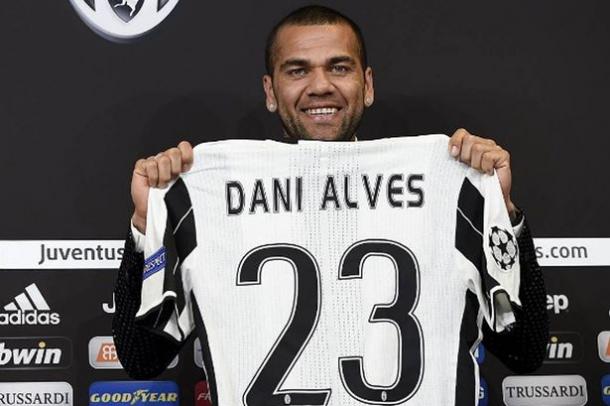 Here is a list of the key players Juventus lost this summer:
Paul Pogba to Manchester United for a world record fee of €105 million
Alvaro Morata to Real Madrid for €30 million
Mauricio Isla to Cagliari for €4.5 million
Juan Cuadrado to Chelsea (end of loan spell)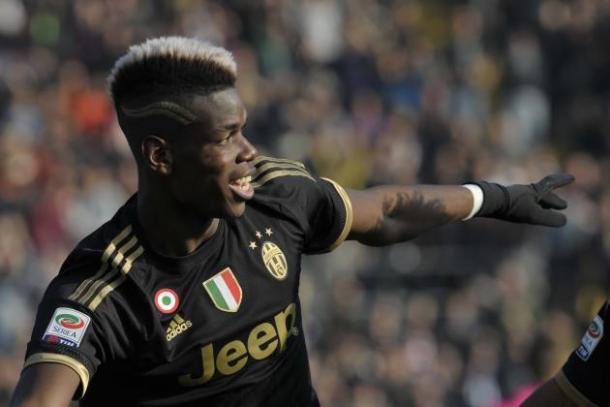 Key Players
Starting from the back to the front, Juventus has a key, pivotal player in each position.
There is no doubt that all eyes will be on their leader, 38-year-old goalkeeper Gianluigi Buffon. The keeper is still considered as one of the best in the world and after the performances he had in the Euro Cup this past summer, it looks as if Buffon is only getting better with age.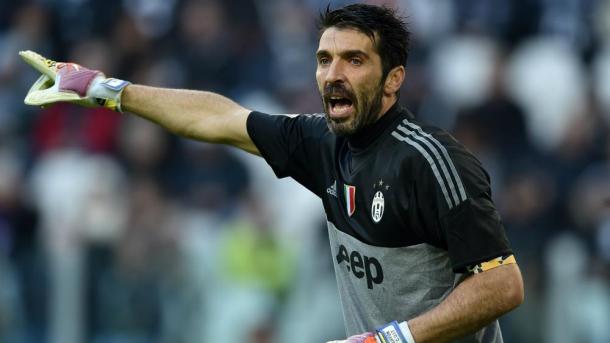 Playing right in front of Buffon are many familiar faces to him. The defensive line has been with Gigi for many years whether it has been with the national team or Juventus, creating a bond together for years now and are amongst some of Europe's best. The backline who has been with the club the longest gets mentioned whether it's Giorgio Chiellini, Leonardo Bonucci, Andrea Barzagli and Stephan Lichtsteiner. However newcomer Dani Alves right away is someone who gets their name thrown in that list as well.
In the midfield, Juventus lost their centerpiece this summer in Paul Pogba. However the club did sign one of Serie A's top midfielders and is also getting a key player back from injury. Pjanic, 26, arrived from Roma this summer and is going to play a vital role in the midfield this season. He is going to receive help from Claudio Marchisio who is returning from knee surgery.
Up top Juventus is going to look for two Argentines to connect and make a splash this season. Coming off a strong first season with Juventus, Paulo Dybala is going to have to put up another big year for the club. He will receive help from fellow countryman Gonzalo Higuain who led Serie A in goals last season. If the two can find chemistry, the team will go far.
Concerns and Strengths
The areas of concern are still the same when it comes to Juventus but the amount of concern has decreased. Over the years some of the biggest concerns had to be the teams depth. The past two seasons the club did a great job during the transfer window in trying to close the gaps in their roster.
The biggest concern for many has to be the loss of Pogba. The midfielder was the team's anchor. However with the addition of Pjanic, it fills that gap almost instantly.
An immediate strength has to be the club's defence and that includes Buffon. The defence was already top notch and with a few more additions this summer it really makes this teams back line one of the best in the world.
With the addition of Higuain, it makes Juventus dangerous up front. The team lost Alvaro Morata to Real Madrid this summer who has been a big part of the team since arriving a few years ago. However with the additions of Dybala last year and Higuain this year, the Bianconeri are very good up top.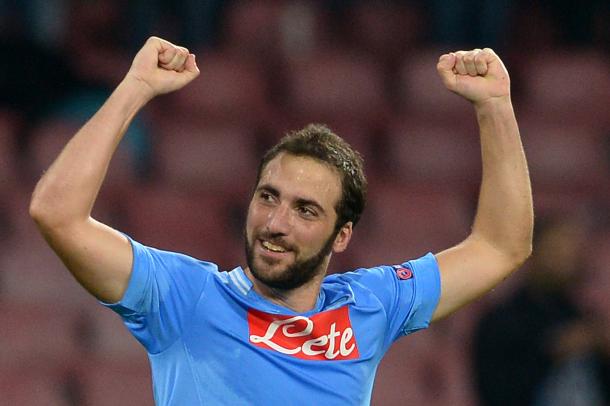 The boss
Massimiliano Allegri is heading into his third season and has guided the team to two consecutive scudettos, and one Champions League runner up finish.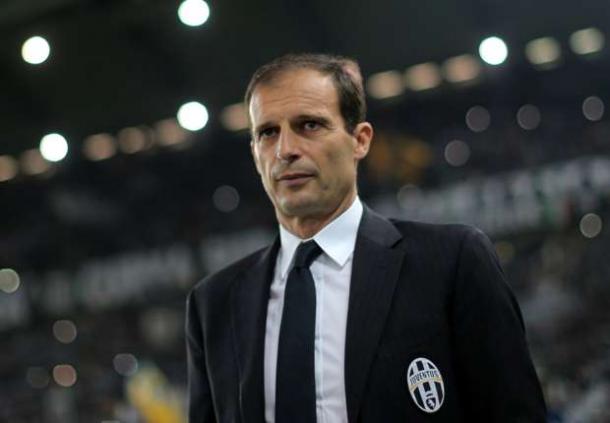 The manager was almost doubted instantly after the years he had with AC Milan before being hired after Antonio Conte resigned. However since Allegri took over he has done a great job with this team over the years, and silencing the critics in the best way possible, by winning.
Opening six, closing six and derbies
Juventus is looking to avoid a start like they had last season, which had the team coming from behind for most of the season. In the clubs first six matches they will face:
Home vs. Fiorentina
Away vs. Lazio
Home vs. Sassuolo
Away vs. Inter Milan
Home vs. Cagliari
Away vs. Palermo
The first six matches of the season no doubt gives Juventus a chance to jump out to a good start. Four of the six teams placed in the top 10 last year in Italy with the highest being Inter who placed fourth. Palermo finished near the bottom at 16 while Cagliari is back in Serie A after being promoted from Serie B.
Juventus could only hope that the remaining six matches won't be too crucial as they hope to have the Scudetto in their grasp by then, but the odds are in their favour. In the final six matches Juventus will play:
Home vs. Genoa
Away vs. Atalanta
Home vs. Torino
Away vs. Roma
Home vs. Crotone
Away vs. Bologna
Of the final six matches one team placed in the top 10 in Serie A that being Roma who finished third. The others all finished in the top 15 other than Crotone who were promoted from Serie B.
When it comes to derbiess, any game against another top club turns into one especially if you're fighting for first place. But when two teams are from the same city, then that creates a whole knew battle.
The first leg of the Turin derby between Juventus and Torino will take place on December 11, when Torino plays host to the Bianconeri.
Other matches to watch out for would be against Inter Milan, AC Milan, and Roma who always play well against Juventus.
A notable mention would be against Napoli for when Higuain plays his former team for the first time. That match which will take place on Octiber 30, with Juventus playing as hosts.
Expectations
With the amount of depth and skill on this team it is almost impossible to say this team won't win a sixth straight Scudetto.
The squad is too much for majority of Italian clubs to handle therefore making another Scudetto season almost a for sure thing unless many of the stars drop like flies with injuries.
This team as stated above was not built to just compete in Italy. Expect the Bianconeri to improve on what they did a year ago in Champions League and at least make it to the semi-finals.
As for the Coppa Italia, Juventus will no doubt put forward an effort to win the treble, but with majority of their efforts going towards Champions League, not winning the Coppa Italia won't be the end of the world.