In one way or another, Palermo maintained their status as a Serie A club last season, as they finished in 16th with 39 points, one point ahead of the 18th place team, Carpi. A roller-coaster season which saw not less than nine changes at the helm of the club, which isn't surprising with Maurizio Zamparini involved with the club. Zamparini has been occupying the role as President of Palermo since 2002, after his spell at Venezia and in his 29 years of Presidency in the world of football, has dismissed 56 coaches.
This has not been an active summer for the club, with their biggest change probably being in the administration of the club, as Rino Foschi parted ways with the club due to health reasons, leaving the Sports Director's role vacant, which was then taken by Daniele Faggiano, Trapani's former Sports Director.
Transfers
In a slow moving transfer market, former IFK Goteborg and Norwegian international, Haitam Aleesami, is by far Palermo's best signing. He may not be a familiar name with the Serie A followers, but he has been a rock-solid defender back in Sweden, delivering exceptional performances week in week out, while helping the club from Gothenburg to reach heights, which the club did not reach for quite some time. Also, his performances earned him various call-ups with the Norwegian National Team, and he already featured with his nation during the UEFA Euro 2016 qualifiers.
In the meantime, Palermo also brought in veteran midfielder Alessandro Gazzi from Torino. Gazzi has been playing Serie A football for quite some time, and his vast experience can be only helpful especially considering that Palermo have lost Franco Vazquez in the midfield, hence the younger players need another reference point, both in the dressing room and also on the field.
Talking about Vazquez, Palermo have not replaced him with a big signing, as they brought in Hungarian U21 international, Roland Sallai, from the Puscas Academy. Sallai can play both as a central midfielder or as an attacking midfielder, and he is backed to be onf Hungary's brightest talents in the near future, following his FIFA U20 World Cup stint, where he delivered a couple of top-notch performances.
Yet, they have still not find a replacement for Stefano Sorrentino, and as coach Ballardini underlined, Palermo still needs to find a suitable goalkeeper on whom they can rely throughout next season, which promises to be a struggling one.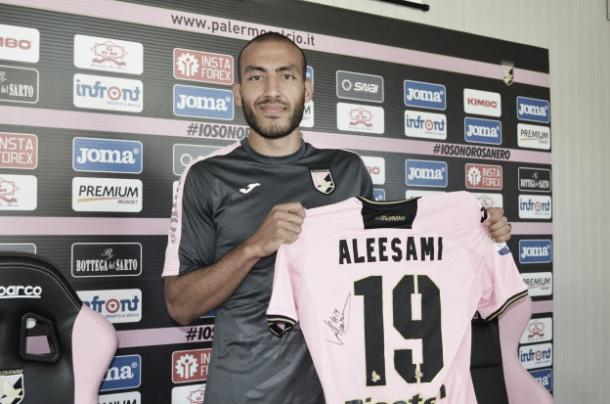 Ballardini back in charge
Palermo will start their 2016/17 under Davide Ballardini, who had replaced Giuseppe Iachini after Matchday 12 last season, but was sacked after just seven matches, as a result of confrontation with his players, in particular Stefano Sorrentino, the then captain of the Rosanero who has now joined his former club, Chievo Verona.
3-4-3 will be Palermo's plan A, Ballardini's favourite tactical system. Throughout the pre-season friendlies, he rotated several players in various positions, in order to maximise his players