FC Barcelona travelled to Las Palmas to get one more good win under their beltsbefore their UEFA Champions League tie against Arsenal in three days. A 2-1 victory was enough to continue their sensational run in the league.
Flair from the visitors, and the hosts...
In the first half, Las Palmas had their first chance with a shot on goal off a free kick in the 3rd minute from Jonathan Viera. However, Barcelona drew first blood soon after with a goal from Luis Suarez. A pass from the left from Jordi Alba following a ball from Andres Iniesta was enough to play the Uruguayan in, and he slotted past Javi Varas for the first goal of the match.
The lead didn't last long though, the hosts making it 1-1 four minutes later. A lovely backheel pass from Viera allowed Willian Jose to beat Dani Alves to the ball and score past Claudio Bravo, his fifth of the season.
Las Palmas continued with their various chances on goals when a ball was played to Momo. He beat the three defenders, only for his shot on goal went wide of the Barca goal.
The hosts kept pushing for a second goal, Bravo on his toes throughout the first half, but Barca eventually got their noses back ahead. Neymar made it 2-1 by firing in the rebound after Lionel Messi's shot was saved, following super work down the wing by Suarez.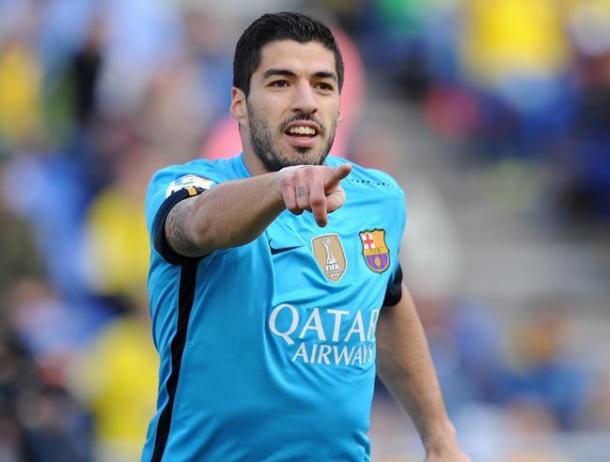 Las Palmas fail to get a point
In the second half, Suarez had another chances as a ball was played from Dani Alves, but the Uruguayan was unable to get his shot away as Varas was able to get the ball in time.
A big chance was denied onto goal for Jose again at the other end, as he struck wide from a decent position on the hour mark. The home side continued with various chances onto goal, but they were unable to score, going close in the 84th minute when Sergio Araujo whipped one just wide.
Five minutes from time, Barcelona had one final attempt on goal, as Messi's free kick soared just wide from some distance. One last attempt came from Las Palmas with a shot onto goal from Tana, only from Jeremy Mathieu to head it away and then, following a counter from Barcelona and retrieving the ball back, Araujo again had a chance, but he mistimed his shot and it went wide of goal.
In the end, Barcelona were able to get the three points to go nine ahead of Atletico Madrid and 10 above Real Madrid in the league, with a game in hand for both sides from the capital.
The Catalans will now travel to the Emirates Stadium for their match in the UEFA Champions League on Tuesday to face Arsenal in the first leg of the Round of 16. In the league, they will take on Sevilla at home next Sunday. Las Palmas, on the other hand, are still in the relegation zone with 21 points and will now face Eibar away from home in another attempt to turn their season around.