Valencia CF have not had a good season. They sit in the bottom half of the Primera Division and are knocked out of two other trophies. This came after a stellar 2014/15 campaign where they finished in fourth place.
A season in dismay
The previous manager, Nuno, brought Valencia back into European prominence after qualifying for the Champions League. However, summer transfers hurt the camaraderie. Nicolas Otamendi was sold to Manchester City. And with the selling of Otamendi, a slew of new players were brought into the side. However, the new signings have not gelled on the pitch as well as the club would have liked.
This eventually lead to Nuno's sacking and the hiring of former Manchester United player, Gary Neville. He was supposed to come in and right the ship - that did not occur. Not only were Valencia embarrassed in the Copa Del Rey by league leaders FC Barcelona, but they continue to tumble down the table.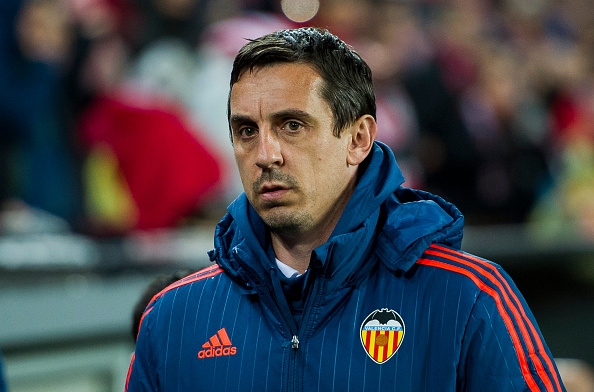 If results continue to go poorly, Neville may also be relieved of his duties this summer. Who could replace him if that is the case? One possible answer is Rayo Vallecano's manager Paco Jemez.
Who is Paco Jemez?
Paco Jemez is one of the younger manager's in the top flight, being just 45 years old. He has been with Vallecano since 2012 and has been managing for nearly a decade already.
While his record as manager of the smaller Madrid club is not great, one must consider his surroundings. Rayo Vallecano are not the biggest club in the capital, that much is evident. What Paco has done, with his limited resources though, is outstanding. He has not relegated the club, not even come close to doing so, and is keeping them around the middle of the table.
He will bring an energy that the current, and previous manager, did not have. Jemez is always in his coaching box, always wanting his side to do better, to get the most out of them. If Neville is let go following the conclusion of this campaign, Paco Jemez would be a great replacement.