The Colombian international, James Rodriguez, could seek a move away from the Spanish capital, and Real Madrid this summer, according to multiple reports out of the country. Clubs like Chelsea FC, Manchester United, and Paris Saint-Germain are said to be battling for his signature.
James struggling for playing time
In his second season with Los Blancos, Rodriguez has failed to complete the full 90 minutes in 13 appearances. He has also been named to the match-day squad a total of 19 times, but failed to get off the bench in six of those occasions. During his debut season. James was sensational. giving Real Madrid a creative influence in the final third that had not been seen for a couple of season.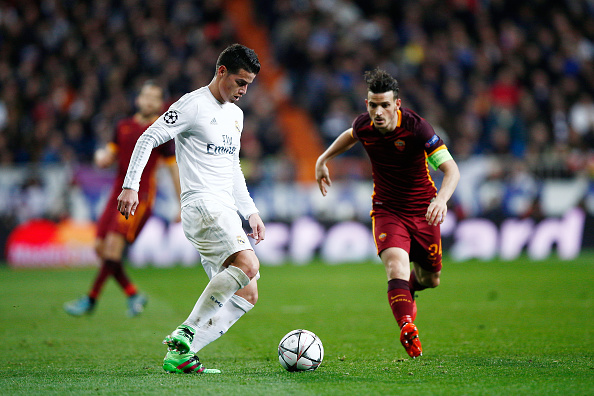 Yet, this season, his impact has been seldom felt. Regime changes have not helped him either as Rafael Benitez used a different formation that did not really fit Rodriguez. Under Benitez, they played more defensive. They focused on not letting in a goal rather than attacking high up the pitch and put pressure on the opposing defenders. Even with Zinedine ZIdane's more attacking side, James has rarely been used. He scored a goal in their Champions League match against AS Roma but did to do enough to gain regular playing time.
In search of football
24 is a very important developmental age for a professional footballer. It's an age in which he has not quite reached his peak, but still has room for improvement. If that season is spent on the bench, then that can hinder a footballer's ability as he does not get the match practice required. A move away from the Spanish capital might do James a world of good. Whether it's a move to England or Paris, playing time is what the Colombian needs and certainly deserves.