At the Camp Nou yesterday night, struggling Valencia picked up their second consecutive win by defeating the hosts 2-1. Barcelona, on the other hand, have tasted defeat for the fourth straight time. This loss means, that the defending title holders are in first only on goal differential.
Focused side
After the match was over, Pako Ayestarán, complimented his side for being focused throughout the 90 minutes. He added that a manager must "have a side who work as a team and give their all." This was nevermore true as the side defended as a whole and countered when necessary. While Valencia were pegged back most of the match, they motivated in holding their defensive shape as strong as they could.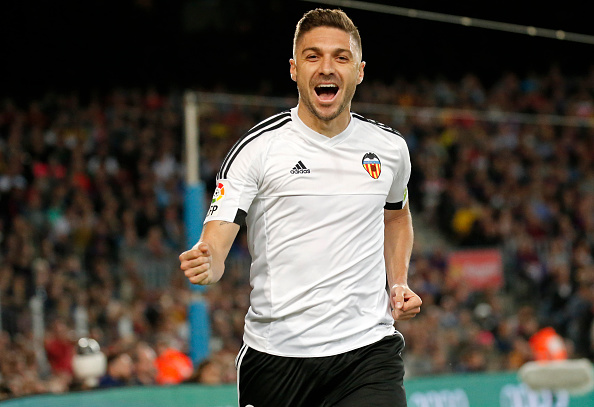 But Ayestarán did say that Barcelona could have come back, saying that "They had chances, just like we did. They had more, but we made the most of ours." If one merely takes a look at the statistics, you could see that the Valencia care taker was spot on. Luis Enrique's men had 22 total shots, but only seven of them found the target. Meanwhile, the visitors had only two shots hitting the target, but both of theirs went into the back of the net. This shows that stats do not always tell the story and Barcelona will be kicking themselves for not making the most of their opportunities.
For the fans
Los Che's faithful has been through some hard times this campaign. They have seen their side dumped out of both European competitions to getting pummeled by this same side in the Copa Del Rey. However, they will savor this win for quite some time, and Ayestarán took not, saying, "this was the least we could do."
While there are still five more matches remaining, Ayestarán added, "I think we have vindicated them as a team," before saying, "I think that the fans deserve this." Their remaining fixture list is difficult though, as Valencia still have to face off against Villarreal and Real Madrid.