Before Atlético Madrid get set to take on Real Madrid in the Champions League Final, Fernando Torres is hoping to take care of some business first. AS is reporting that, while contract talks have been ongoing, Torres wants a new deal to arrive before May 28, when the team will be travelling to Milan.
They also state that Torres is being offered deals from the Chinese Super League and the MLS, both of which can presumably offer more lucrative deals, although his intentions of staying in the Spanish capital are well documented. He wants a deal that will see him stay on for two years, at the very least.
According to Transfermarkt, Torres' contract is set to expire at the end of the season, and with Antoine Griezmann's future with the club remaining up in the air, the last thing Atlético wants to do is to see Torres leave for free.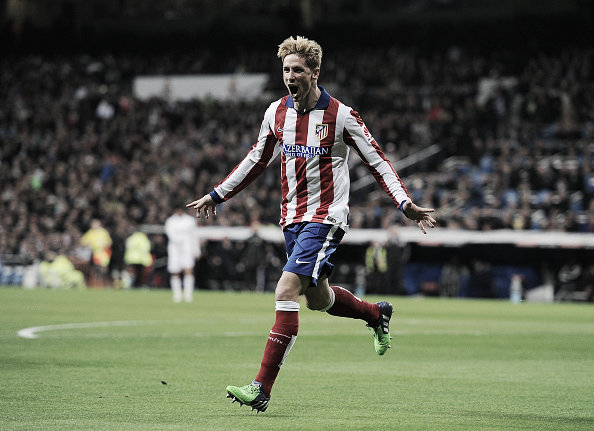 There's no place like home
Fernando Torres is a striker who has experienced football from vastly different countries. While he has bounced around the Premier League and Serie A, he hasn't forgotten about his humble beginnings with the Rojiblancos.
After being a much maligned striker at Chelsea, he got dumped off to AC Milan for free where he continued to plummet. Atlético was the only team willing to take a chance on him, and nearing the end of an 18-month loan spell, he has more than justified his market value.
Torres' 12 league goals in his second spell at Atlético nearly equals his total tally of 20 league goals with Chelsea. To put that into perspective, he's played 47 La Liga games so far compared to 110 Premier League games with Chelsea.
It's clear that Torres loves playing for the Rojiblancos and that the feeling is mutual. While both parties will want to agree on a deal, Torres seems unwilling to negotiate beyond the Champions League Final. However, regardless of whether Griezmann leaves the club or not, Torres still has a lot to offer Atlético and should be regarded as vital to their future.