The agent of Barcelona's Dani Alves has said that no deal is currently in place for the full-back to make a move to Italian champions Juventus.
Moving on
​Alves has become one of the best full-backs on the planet since his move from Sevilla back in 2008 winning 23 major trophies in his eight years at the Nou Camp.
However it was reported by Barcelona based publication El Mundo Deportivo and Sport that the Brazilian had agreed a three-year deal to Turin.
However Alves' agent and former wife Dinorah Santa Ana da Silva denied any agreement with the Italian giants.
Silva told Marca that it was "not true" that there is "an agreement" between Alves and Juventus and that he has not "completed any deal with anyone"
She continued saying that it was "true" that she had met with the Italian club but said that "not just with them" having met with "Two Turkish clubs, one English club and another one in France" but said there is "no offer" and "nothing to evaluate."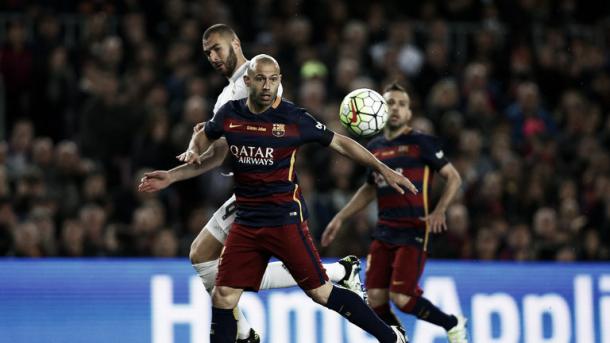 Joining up with teammates
Alves isn't the only member of Barcelona's defence that has been linked with a move to Turin with former Liverpool man Javier Mascherano also been linked with a move from the Nou Camp.
The Argentine has been excellent for Luis Enrique's side since his move into central defence and Juventus director Beppe Marotta has spoken highly of both Alves and Mascherano.
Marotta said that Juventus "don't own Alves" but admitted that he is a "great player" but on the subject of Mascherano, he said that they have not "done anything yet" which led him to say that he could neither "confirm nor deny it."