Spanish outlet AS, reports that Florentino Perez's right man, Jose Angel Sanchez, was sent to Munich on many occasions to meet with Alaba's father who covers any possible negotiations of the defender.
Marcelo's successor
With Marcelo close to being in his 30s, David Alaba would be the perfect player to replace the Brazilian. Marcelo has been at Real Madrid since 2007, completing more than 250 appearances for the club. It took a lot of time for Marcelo to settle into the side, the first two or three years he found it hard to receive consistent game time after a few poor performances. Once he broke through into the team, he received a lot of praise especially from Roberto Carlos who called Marcelo as his successor and he mentioned: "Marcelo possesses a better technical ability than me."
Meanwhile, Alaba has been a regular starter for Bayern Munich at a young age and has always kept his name in the first eleven for the Bundesliga champions. The Austrian has been compared with Marcelo on many occasions and has proved to many people around the world that he is one of the best attacking full-backs around. For Marcelo, it's normal to always go forward for most of the game which is very common for a full-back from South America.
€80 million for a defender seems quite a lot, but not to forget the 23-year-old has the ability to play in many roles: centre-back, centre-midfield, left-back and left-wing. The player can be used in a few areas of the pitch and Real Madrid would be getting five to seven world class seasons out of him. With Real Madrid being one of the richest clubs in the world, it wouldn't be a surprise if they sign him during the summer.
Bayern won't sell
Despite the obvious reports stating that Bayern Munich have declined Real Madrid's offer, the German giants won't sell Alaba for any fee. It's quite normal for a side to scare other teams off by quoting a big fee for their players. The full-back has been at the club since 2008, worked his way to being a key player at Bayern from the youth academy. Alaba signed a contract extension in March which extends his time at the team until 2021, which means he won't be allowed to leave the club for a bargain.
With Bayern Munich suffering with a defensive crisis in the past season or so, it does mean they would want to keep Alaba at all costs. Alaba's versatility and all-around game play softens the crisis Bayern have, with the Austrian having the ability to play in a couple of positions with ease. Not many players have this attribute of playing in many roles, so Bayern should feel very lucky to have him.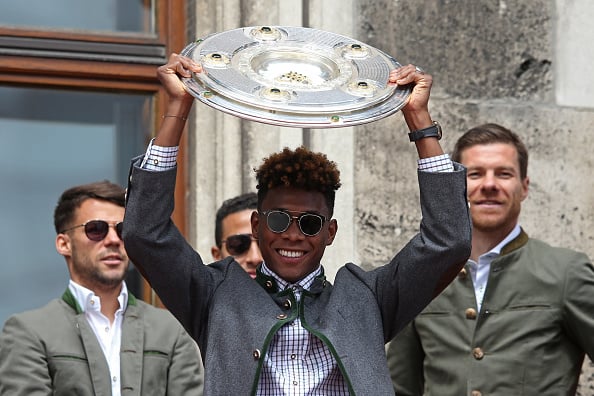 The current Bundesliga champions aren't known as a selling club - you hardly see them losing their key players and the only players that leave are those who don't get enough minutes in the first team. Carlo Ancelotti will be looking forward to the challenge of managing Bayern Munich and it would be highly unlikely that he would let go of David Alaba in his first season at the club.