25 seasons after capturing their first European Cup title against Sampdoria at Wembley, Barcelona will face the Italian side in the Joan Gamper Trophy game.
The annual pre-season friendly is a tradition for the Blaugrana, the first team is introduced to the Camp Nou fans before the game.
This year's match will be the 51st edition of the traditional match named after Barcelona's founder.
Struggling in Italy
Sampdoria finished 15th in Serie A last season, only two points above relegation. The side is a far cry from the success they had two and half decades ago when they won their only Serie A Title in 1990. Since reaching the final in 1992, the side from Genoa have been relegated twice.
They returned to the top flight in 2012. Currently the team does not have a manager with Vincenzo Motella leaving for AC Milan, as of now it is not known who will be on the touch line for Sampdoria on August 10th.
This will be the second consecutive year Barcelona have faced an Italian side in the Gamper. Roma was Barça's opponent last season and the blaugrana defeat Francesco Totti's side 3-0 in a heated affair.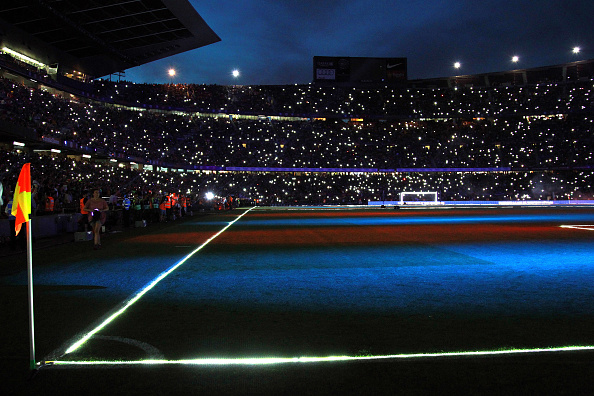 Third time's the charm
Sampdoria will be competing in the Joan Gamper Trophy for the 3rd time. 'La Samp' first contested the title in 1997 and managed a 2-2 draw against Barça. The Blaugrana managed to win the trophy in penalties on the occasion. Sampdoria were back to compete again in 2012 when they would win the Gamper 1-0
That is one of only three occasions when the visiting side has managed to win the trophy at Camp Nou. Another Italian side, Juventus defeated Barcelona on penalties in 2005 and Manchester City won 1-0 in 2009.
The Gamper game will not be Barca's only pre-season friendlies, International Champion's Cup is on the schedule for the La Liga Champions. They will play Celtic on July 30 in Dublin and Leicester on August 3 in Sweden. To cap off their ICC play, Luis Suarez and company will return to Wembley to face Liverpool on August 6.