Three years ago, one of the best young promises arrived to the Santiago Bernabéu. The player born in Málaga was awarded with the Golden Boy of the year 2012, the best European U21 player. He scored 12 goals in 45 matches with Malaga CF before arriving to the capital city.
Isco's great season didn't step unnoticed in Real Madrid's office, and they didn't have any doubt about his signing. Carlo Ancelotti, Real Madrid's coach at that time, wanted a younger and more competitive team, so Isco would be a great signing.
Stellar first season
The first season was better than expected for the player of Arroyo de la Miel. The confidence that Ancelotti deposited on him, made Isco a better player than he was. His football was very fluent and he played with ease. Match by match, Isco demonstrated both to the fans and the coach that he was able to play with the best players and against the best teams. Scoring 11 goals in 44 matches, Isco said bye to his best season as a Real Madrid player.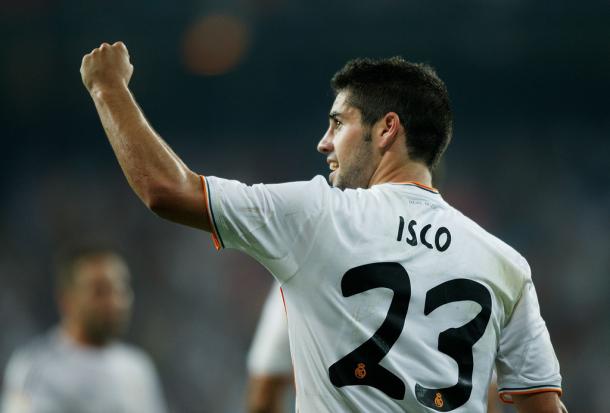 Isco's great year, made him one of the key players in Carlos Ancelotti's lineup. But Isco continued working in order to be a better player than he was and to play more time with his teammates. He got it. His second season wasn't the best speaking about the goals and assists, but he played an amount of minutes he had never played before. With six goals in 3,899 minutes, Isco finished the year feeling very important on his team.
Ancelotti's sacking meant less playing time
But on the 25th of May of 2015, arrived the worst news for Isco, Ancelotti was sacked as Real Madrid's coach, so his place in the lineup was in danger. He was in the right. With the arrival of Rafael Benitez, Isco passed into a second string. In spite of being one of the best Real Madrid players, Benitez didn't have him, and Isco's future was unsure. When Benitez was sacked, Zinadine Zidane was Florentino's first option as coach, and that gave Isco hope. Unfortunately, nothing changed. The ex-Malaga player continued sitting on the bench, and his third season became the worst. He played only 2,627 minutes, less than the previous years, and his contribution to the team was absent.
Isco wants to continue being part of Zidane's team. Zidane will decide to keep him or not while they are playing in America. If Isco doesn't continue playing in Santiago Bernabeu, he will have to consider different offers that are already on his desk.