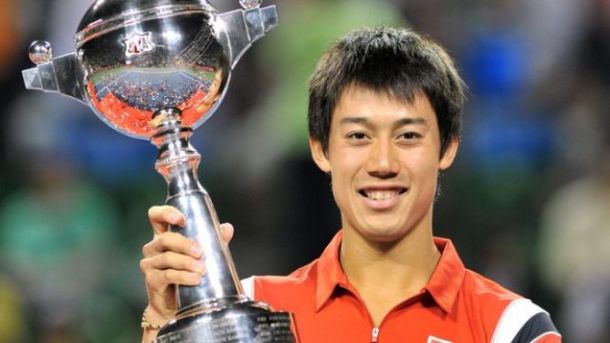 Japanese tennis star, Kei Nishikori revealed on Wednesday that he's employed former United States player, Michael Chang, who won the French open in his playing career, as a coach from next year.
"Excited to announce an addition to the team. Michael Chang will join us in 2014," Nishikori said on Twitter and Facebook.
Despite Chang joining his team, his current coach Dante Bottini, who works full-time, will remain in the job.
"We have already spent the last two weeks working hard and are getting ready for 2014," 11th in the World, Nishikori added.
IMG Japan, his agent, said Chang will serve as a "sort of advisory coach" to use his experience playing across the globe to help Nishikori "particularly on his mental side".
"Chang will accompany Nishikori to some of his tournaments and may advise him in the run-up to Grand Slam events," an IMG official told AFP.
Nishikori recieved the ATP Newcomer of the Year in 2008, he's gone on to reach the quarter-finals of the 2012 Australian Open.
Michael Chang
Grand Slam
Final Record
Winner
1989
French Open
Runner-up
1995
French Open
Runner-up
1996
Australian Open
Runner-up
1996
US Open