 Tyson Fury has been stripped of the IBF World Heavyweight title after Fury's clear intent to ignore the bodies chosen mandatory challenger in favour of honouring the rematch clause from the recent Wladimir Klitschko bout.
The IBF were giving Fury until the 27th December to honour their stipulations in fighting mandatory challenger for the belt in the form of Ukrainian, Vyacheslav Glazkov (21-0-1). An IBF spokesperson told the BBC that "It's true he's been stripped of the IBF belt".
It seems that when it rains it pours for Fury who has been under the microscope from the media for his personal opinions and beliefs, he has even led to a petition to have him withdrawn from the BBC's Sports Personality Of The Year awards.
Fury still holds the WBA, IBO and WBO incarnations of the World Heavyweight title though, and, it seems as though Fury and his team will be angling for a rematch to take place in England, with Wembley as the venue which has been mooted as holding the rematch between Fury and Klitschko next year.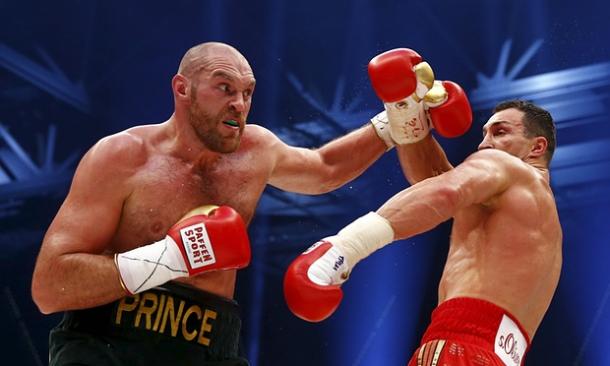 Tyson Fury has not yet released a statement on the stripping of his recently won IBF title but has taken to social media, tweeting the following;
"Freedom of speech is the biggest load of shite ever, if the WBA&wbo&ibo want to strip me go ahead"
And,
"They can try & bring me down, with the hatred and there (sic) evil ways but I still love my brothers & sisters no matter what"
As always, Fury has split fan opinion here. Many claim that he would have been fully aware of the IBF's wishes for him to fight a mandatory challenger should he have won - so - he should have respected the organisation behind the belt he had just won.
On the other hand of the argument is that it is more respectful that Fury has been a man of principle in instantly granting the ex-World Heavyweight Champion, Wladimir Klitschko, the wish of a instantenous rematch.
Although the IBF have stripped him of the title, and the split in opinion, credit to Fury as he will only continue to do what he does best; whatever he pleases.