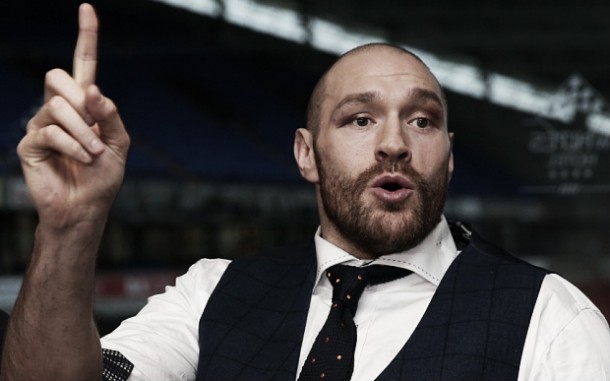 Since doing the nigh on unthinkable and winning the Heavyweight World titles from Wladimir Klitschko, Tyson Fury has come in for little-to-no praise from the media, being lucky for a footnote mentioning his achievement.
In the weeks following the historical win, many who were singing Fury's praises for being an entertaining man during the build up to his bout with Klitschko have changed their tune entirely.
A Man and His Beliefs
If you're a keen boxing fan, you'll have been familiar with the majority of the quotes that have riled up this backlash. If not, this all started prior to the fight in Düsseldorf when Fury was interviewed by the Mail on Sunday, in which he gave the media the metaphorical stick they needed to beat him with, and have done so since.
During a religious-fuelled ramble, Fury ended up stating that there were three things which had to come about "before the devil comes home" - the legalisation of abortion, paedophilia and, homosexuality. Upon this statement Fury outraged and offended many for his view from his readings of the Bible, as a man of Catholic faith.
Should Fury have been more forward thinking in what was he was about to say and how it'd be construed? Of course. But, again, if you've followed the build-up you'll know full well that Fury acts and speaks on a whim. It is part of the charm and entertaining value of him. That said, those who were initially disgusted by Fury's comments; whether they be from the LGBT community or not, were firmly within their right to be offended if they felt so.
However, was Fury's original, or following statements regarding not meaning to offend anyone, or, him being very staunch in the fact that he is not homophobic, enough to go some way to mending that bridge? When asked outright whether he was homophobic, Fury responded forthrightly; "No, definitely not. I wouldn't be a very good Christian if I hated anybody, would I?"
Police Investigation
Despite the public backtracking of Fury, the bandwagon has rolled on. Having recently been investigated by the Greater Manchester Police after the alleged hate crime, the GMP have since stated no further action will be taken and called it a "hate incident" - rather than hate crime as it was originally alleged.
Fury has spoken of the investigation itself saying that the whole thing was a "waste of taxpayers money." whilst many will agree - Fury found an unexpected ally at this juncture in human rights campaigner, Peter Tatchell, who himself is gay, who described the fact that police investigation was put together over the mere words of one man as "excessive and unwarranted".
Fury clearly recognises the position he is in with the media, as he went on to claim in jest that, "I want to file a claim against everybody else." as he is the "most hated sportsman in the country right now."
Sports Personality of The Year?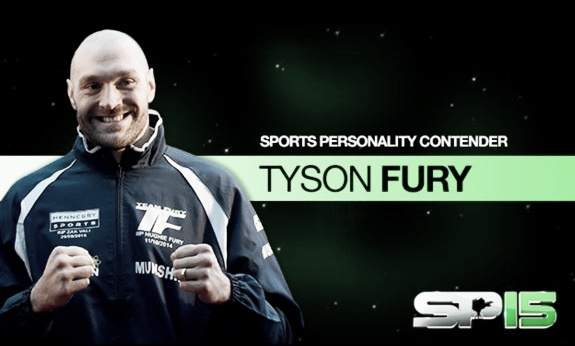 The boxer was of course, hinting at the fact that not only was he being investigated for his words, but also because he has seen an ever growing petition for his withdrawal from the BBC's Sports Personality Of The Year awards reach over 130,000 signatures. For reference, the increasing growth of the petition means it is very likely that there will be more signatures recorded than the recent petition in the UK against the military action of bombing in Syria. If that alone doesn't make you realise how preposterous this situation is, nothing will.
It coincided with Fury stating in a video his "personal beliefs" regarding Olympian Jessica Ennis-Hill and his view that she "slaps up good in a dress". This, only added further to the already incessant mob crowing for Fury's blood. It was not helped that even fellow nominee, long-jumper, Greg Rutherford publically considered withdrawing himself from the SPOTY awards, before taking to Twitter regarding his decision to stay on as a nominee in the competition; "I then asked myself, do I really want to disappoint my own family just because of a bigot's views? The answer was no"
Within the same video Fury went a step further with a statement which touched a nerve more-so with the public and media alike when he claimed that the best place for women to be "is in the kitchen and on her back." Although this is, again, a foolish statement to make - the reaction to this is much more a case of political correctness (maybe put something about sitting on the fence, rather than political correctness?) erring onto the dangerous side of the fence where there is no room left for free speech.
Playing devils advocate, what makes Fury saying this, opposed to say, a TV show, so much worse? Fury has come out and countered the reports, saying he "wasn't asked about her achievements", before reaffirming his completely innocent belief that he does indeed think "she looks good in a dress".
Fury again took to spelling it out simply for the public and the media, when speaking with Sky Sports News; "I ain't a homophobe, I ain't a bigot, I ain't a racist and I definitely ain't a sexist, so you've heard it from the horse's mouth."
The Backlash
There have been a flurry of those in the media spotlight who have gotten themselves into precarious positions due to Fury's comments, two of them from the BBC. First of all, journalist Andy West who was aggreivd by Fury's so-called homophobic comments, was suspended for his comments regarding Fury's inclusion in SPOTY. He posted on his Facebook page, the following; "I can't say more but, as of yesterday, I am suspended by the BBC pending investigation. I made my bed now I have time to lie in it!"
During an on-air live news show, BBC news presenter Clive Myrie stopped to check his watch to make sure it was passed the watershed, before continuing on by saying; "You cannot be a d***head and win Sports Personality of the Year," Whilst it is understandable that Fury caused offence to many, everything he has said since has been apologetic, explaining and forthright. To have a news presenter openly calling a sportsman who has just won a World title a "d***head" live on air, for any reason, is unbelievable, and reeks of a biased viewpoint (Mention about the incident, but don't call the BBC biased)- which isn't called for in any form of news, journalism or reporting. Although it was after the watershed, the BBC still had to issue a formal apology to anyone who was offended by the language used.
Then, there have been the written pieces criticising Fury in newspapers for weeks on end now. Most recently, there was even a piece in The Guardian, by Julie Bindel, which not only attacked Fury, but also the whole sporting collective of the boxing world, including worst of all, the fans. When you have hate-filled opinion pieces stating; "He [Fury] will still be lauded by those who enjoy this grotesque, sadistic sport, whatever his views on gay people or women." what do you aim to achieve other than stoking the fire? There's no sense of journalism there, merely a premeditated attack on a man under fire and his sport to get more readers and website views. (Try and get your point across without (attacking?) Guardian) That is how the piece ended, but in its midst it even sunk as low as to state how bare-knuckle boxing reminded the author "of a particularly nasty incident of domestic violence I had previously witnessed, committed by a neighbour on his pregnant wife."
This piece is a stark comparison in the face of the offence (regardless of it not being his intent) caused by Fury. To go out to try and get the sort of reaction the piece has (rightly) prompted from boxers, and boxing fans alike, is infinitely worse than not thinking before opening your mouth ala Fury.
Hypocrisy
There's an unnerving amount of hypocrisy within the majority of the complaining regarding Fury, a prime example within the same sport; Anthony Joshua. Despite being charged for drugs possession back in 2011, he has steered clear of controversy since, and has become a respected boxer following his successful Olympics campaign. Joshua is so respected within the media that the charge is so barely mentioned, that many fans are unaware of Joshua's previous misdemeanours, whilst they happily pay PPV prices to support a man who has criminally done more wrong than Fury.
This is not a dig at a talented young boxer who has turned his life around thanks to this fine sport, but, simply a way to portray how hypocritical the media are being. Also, that having the right people behind you drastically effects the public/media relationship - Fury does not have this type, nor size, of a PR machine behind him.
Joshua's promoter, and PR mastermind, Eddie Hearn is the epitome of such a machine that Fury is missing. Hearn came to Fury's support saying, "Tyson's always been the same, it's just that now he's got the platform. And the controversy becomes magnified." it is a true sentiment, before Fury fought Klitschko, many people would have been oblivious as to Tyson Fury's existence, let alone what sport he participated in. Now though, his every move, thought and words are being utilised against him. All, except the positive ones.
In the build up to the Klitschko fight, Fury likened himself to being the new Muhammad Ali, which in itself is quite ironic as in his early career even he was controversial with his outspoken nature. Now, he's regarded as one of the greatest sportsman ever. Mike Tyson is still lauded as one of the finest Heavyweight boxers ever too, and everyone knows the story there. The list is endless.
This bias nature towards the quotes that will paint Fury in a bad light, have finally dawned on the World Champion himself. Whilst again refuting the claims of him being a sexist homophobe, Fury then went on to describe his diverse backroom staff, consisting of; Jamaicans, Pakistanis, Indians, Christians and Muslims before sniping - "What about that? Why don't they broadcast that?" Fury then went a step further, stating that the success he has achieved has gone barely touched upon in comparison to the barrage of negativity he has received; "...we just hear about the comments that people want to twist and want to make me sound like I hate people and that I hate the world."
Regardless of what side of the fence you're sitting on, it's quite clear that it is actually the other way around in that the majority of the UK media hates Tyson Fury. Whilst he has undoubtedly been foolish in the topics he has chosen to talk about, Fury is a sportsman we should be enjoying, not, castigating. When is enough, enough? What if Fury is supported by those on the other side of the fence and he wins SPOTY? What if the British Boxing Board of Control doesn't punish Fury to a degree which the public, and media, believe suitable when they convey in the New Year? What then?
The line has to be drawn, and sooner rather than later, otherwise this bandwagon will simply roll on and roll and, rather ironically, no doubt cause more intentional hate/offence than Fury.