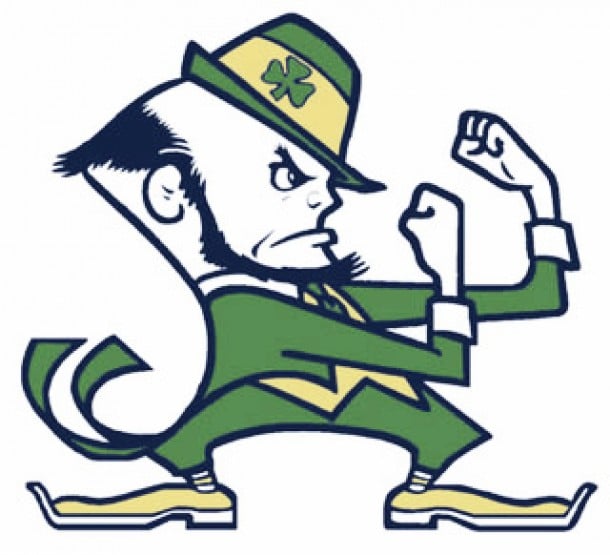 Ireland may just be a small island on the western edge of Europe, but in terms of impact on a global scale Ireland has always punched well above it's weight. While many associate Ireland with Guinness, St Patrick and leprechauns the Irish have always fancied themselves as a fighting nation, the "Fighting Irish."
Historically it has been boxing, both amateur and professional, where the Irish have thrived but could Conor McGregor's success in the UFC encourage some of Ireland's fighters to move away from the traditional path and try to earn their fortune in mixed martial arts? Join VAVEL as we take a look at some of Ireland's greatest fighters past and present and consider what the future may hold for the next generation.
The past
Ireland have had many legendary boxers over the years dating back over a century with Nonpareil Jack Dempsey, Jimmy McLarnin, Tom Sharkey, Rinty Monaghan, Freddie Gilroy, Eamonn Loughran, Dave McAuley and John Caldwell among some of the names who are still talked about years after retirement. The Irish have had a great history of champions in the fighting game and here we look at some of the best.
Steve Collins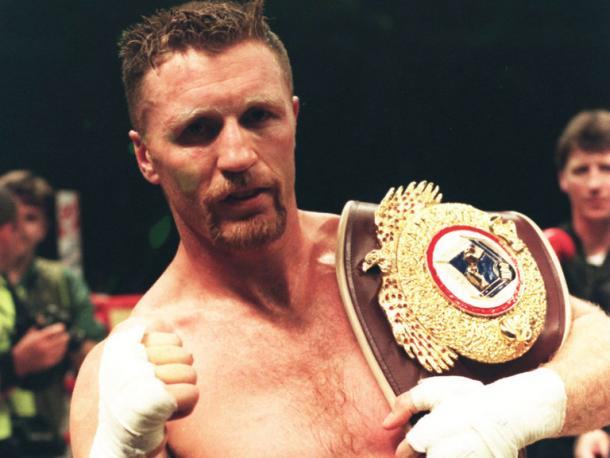 Collins ended his career with a record of 36-3 but he won his last 15 fights with nine of those being world title fights. Collins got his first world title shot in 1990 but was comfortably beaten on points by Mike McCallum. Collins got another shot two years later but was beat in a narrow decision by Reggie Johnson in New Jersey, USA.
He followed that with a defeat in a European title fight to Sumbu Kalambay but recovered with six straight wins to set up another world title shot. This time he stopped Chris Pyatt in the 5th round to become WBO World middleweight champion. Collins vacated that belt to move up to super middleweight for a crack at Chris Eubank's WBO title. Collins beat the previously unbeaten Eubank before repeating the feat six months later in a rematch. The Celtic Warrior continued with wins over Cornelius Carr, Neville Brown, Nigel Benn (twice), Frederic Seillier and Craig Cummings before retiring in 1997 and vacating his title which was later picked up by Joe Calzaghe. Collins did consider coming out of retirement in 1999 and was set to fight Calzaghe in order to set up a showdown with his long time nemesis Roy Jones Jr but he suffered an injury in training and retired for good.
Barry McGuigan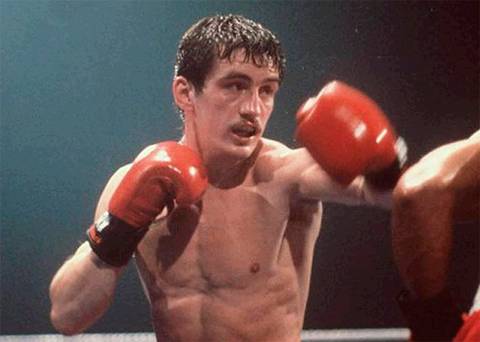 The Clones Cyclone is one of the most beloved boxers in British and Irish history. McGuigan was at his peak during the troubles in Northern Ireland and in an era when communities were at war he was one of the few things that brought both sides together. He first shot to fame in 1978 when he won gold in the Commonwealth Games in Edmonton, Canada. He turned professional in 1981 and won his first two bouts before losing to Peter Eubank (Chris' brother) in his third fight.
He avenged that defeat four months later and kept winning to eventually set up a British featherweight title fight with Vernon Penprase in April 1983 which he won inside two rounds. McGuigan squeezed in another three wins before taking on Valerio Nati in Belfast for the European title and once again he won the belt by stoppage, this time in the sixth round.
Another eight victories followed and the Clones Cyclone was finally rewarded with a world title fight against Eusebio Pedroza in front of a huge crowd at Loftus Road, London. The challenger was dominant and scored a comfortable points win to become WBO World featherweight champion. McGuigan made two successful defences in Belfast and Dublin, beating Bernard Taylor and Danilo Cabrera by stoppage before heading to Las Vegas to take on Steve Cruz.
That fight was outside in roasting temperatures and the Irishman struggled with the desert heat, losing narrowly on the judge's scorecards after being deducted a point for low blows and getting knocked down twice in the final round. McGuigan retired after the fight but came back two years later and won three more fights before losing to Jim McDonnell in his final fight which saw him retire with a 32-3 record. Since retiring McGuigan has stayed in the business as a commentator and more recently a promoter. He also manages current world champion, Carl Frampton.
Michael Carruth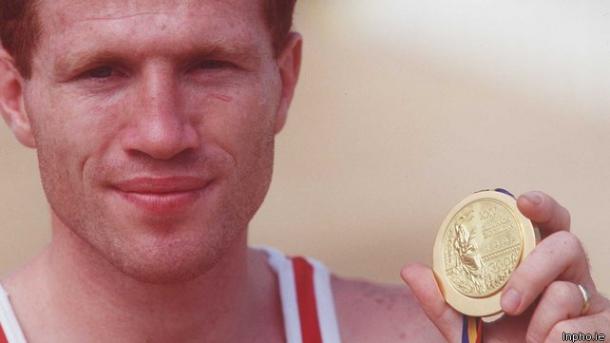 Ireland have a long history of success in amateur boxing and in the Olympic Games, 16 of Ireland's 28 medals have come via boxing. While Ireland have performed well in Olympic boxing the majority of the medals won have been silver or bronze but in 1992 Michael Carruth became Ireland's first Olympic boxing champion. Carruth had won bronze in the 1989 World Championships at light welterweight but stepped up to welterweight for the 1992 Olympics in Barcelona.
The man from Dublin safely negotiated his way to the final against Cuban great Juan Hernandez Sierra and managed to beat the four time world champion 13-10 to secure Ireland's first boxing gold medal. The gold was Ireland's first in any Olympics since 1956 and Carruth instantly became a national hero. Carruth turned professional in 1994 but was never able to match the success of his fellow medallist in Barcelona, Wayne McCullough, in the professional game. He did get a world title shot in 1997 but lost on points to Mihai Leu in Germany. He followed that with four wins before losing to Adrian Stone in a fight for the IBO World super welterweight title. After that loss he retired with a 18-3 record but he will always be remembered for his exploits in Barcelona in 1992.
The Present
Irish boxing has suffered a bit in recent weeks with Gary O'Sullivan losing to Chris Eubank Jr and then at the weekend Andy Lee lost his WBO World middleweight title to Billy Joe Saunders. However, it's not all doom and gloom and Ireland does have four current world champions in different versions of the fighting game.
Carl Frampton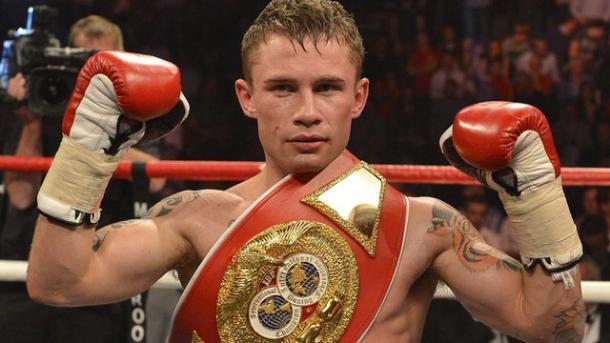 Belfast's Carl Frampton is the current IBF World super bantamweight champion and is following in the footsteps of manager and promoter, Barry McGuigan. Frampton was an excellent amateur and won a silver medal in the 2007 European Championships before turning pro after an Irish title win in 2009. The Jackal won his first 18 fights, winning the Commonwealth and European super bantamweight titles along the way before finally getting a world title shot in September 2014.
An outdoor arena was built in Belfast's Titanic Quarter for the occasion and Frampton delighted the home crowd by beating Kiko Martinez to became world champion. He has defended the belt twice beating Chris Avalos and Alejandro Gonzalez Jr and is due to take on Scott Quigg in a unification fight at the end of February. Should Frampton win that fight it is thought he would take on Guillermo Rigondeaux and then look to move up in weight.
Katie Taylor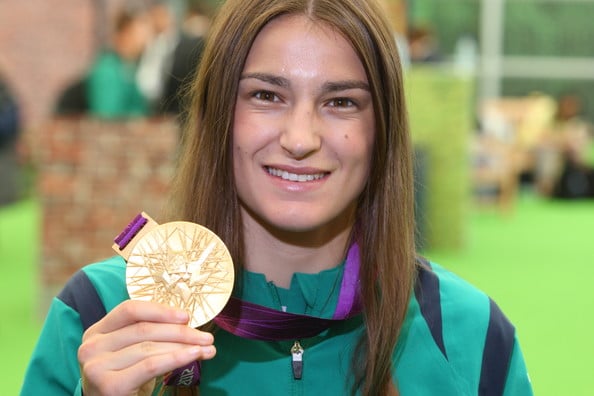 Katie Taylor has a CV that would make anyone green with envy. She is the current Olympic, World, European and Irish champion at 60kg. Taylor has a remarkable five world titles and six European crowns and is considered by many as one of Ireland's greatest ever sports stars. The Bray, County Wicklow native took up boxing as an 11 year old and has won multiple titles since. She was handed the honour of carrying the Irish flag at the opening ceremony for the London Olympics before going on to be one of the first women to win an Olympic boxing gold medal. There have been rumours that Taylor could be interested in trying her hand at mixed martial arts although at the moment she appears to have her eyes on a second Olympic gold in Rio de Janeiro next year.
Michael Conlan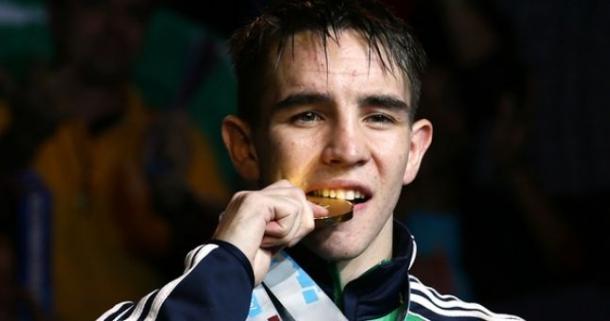 Michael Conlan is still just 24 years old but he is already gaining a huge reputation in the world of boxing. He won a bronze medal in the flyweight category at the London Olympics but he has now moved up to bantamweight and he has been outstanding over the last 18 months. In 2014 he won gold in the Commonwealth Games and he has continued that form into 2015. He started the year in the World Series of Boxing where he won five of his seven bouts which was enough to earn him one of the qualifying spots for next year's Olympics.
The Belfast man didn't stop there though and went on to win the European Championships in August and finally the World Championships in October. In winning the World Championship Conlan became the first Irish man to do so. Conlan will now look ahead to Rio next summer where he will be aiming to improve on his bronze from 2012 before possibly following brother Jamie into the professional ranks.
Conor McGregor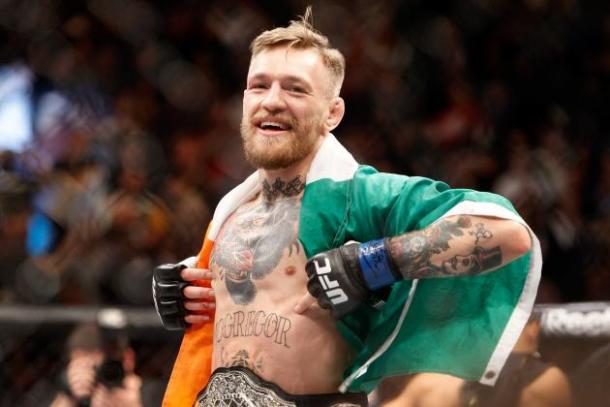 Conor McGregor is one of the biggest names in sport at the moment after beating Jose Aldo in just 13 seconds to become the undisputed UFC Featherweight champion. The Notorious is a bit of a marmite figure with many not keen on his in your face and brash style but the win over Aldo has shown many that the Dubliner can walk the walk as well as talk the talk. McGregor's fighting roots actually started off in a Crumlin boxing club and it is easy to see when you consider how damaging that big left hand has been to his opponents. He moved onto mixed martial arts in his teens and turned professional after one amateur bout.
McGregor actually lost two of his first six fights to Artemij Sitenkov and Joseph Duffy but he hasn't lost since and now has 15 consecutive wins. He joined the UFC in February 2013 and has fought seven times for the company, winning all but one of them by knockout. McGregor has stated that he would like to move up in weight now that he has conquered the featherweight division although he would like to hold onto his belt and be a dual champion. Whether the UFC allow that to happen remains to be seen but so far McGregor has done everything he said he would so a wise man wouldn't rule it out. The Notorious is now a world-renowned star and that profile will undoubtedly increase the interest and participation in mixed martial arts across the island of Ireland.
The future
Will Conor McGregor's success have a lasting effect on Irish boxing? Will more youngsters abandon the traditional Marquess of Queensbury rules for a path in mixed martial arts? In truth nobody knows but it is likely that participation in MMA will increase. Irish boxing as it stands looks to be in good shape. We have already spoke about Conlan but he's just one of four Irish boxers who have already secured qualifying places a year ahead of schedule for next year's Olympics. Here are the men who will be joining Conlan on that plane to Rio.
Paddy Barnes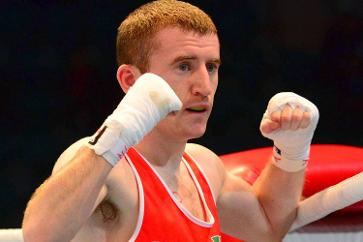 Paddy Barnes will be making his third appearance in the Olympics having already participated in 2008 and 2012. Barnes won bronze on both occasions, twice losing to eventual gold medallist Zou Shiming of China. Thankfully for Barnes, Shiming has since turned professional and Barnes looks to have a great chance of winning gold next summer. Barnes is a two time Commonwealth Games gold medallist having won the light flyweight category in 2010 and 2014. He also won gold in the 2010 European Championships. Barnes earned his place in Rio through the World Series of Boxing in which he represented Italia Thunder. Barnes won all five of his fights in this year's WSB and he will be aiming to keep up that good form next year as he goes for gold before potentially turning pro after the Games.
Steven Donnelly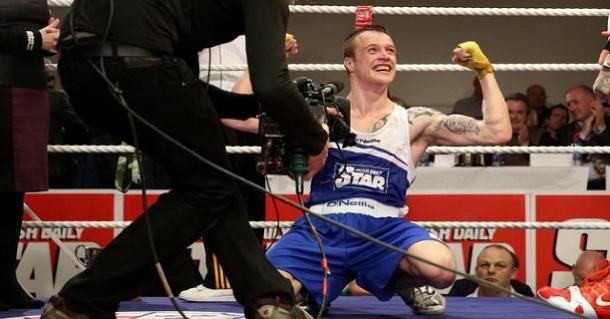 Steven Donnelly also qualified for next summer via the WSB but it wasn't all straight forward for the County Antrim man. Donnelly represented the Rafako Hussars Poland in the tournament and looked set to miss out after a visa mix up handed an opponent a walkover in Azerbaijan which resulted in him finishing just outside the qualifying spots. However, Donnelly was handed a lifeline when Russia qualified two boxers via two different qualifying tournaments and with only one place per nation the Russian's would have to choose who would represent them.
As fate would have it the two fighters met in the final of the Russian National Championships and the WSB fighter was defeated which elevated Donnelly into one of the qualifying spots. Donnelly won a bronze medal in the 2014 Commonwealth Games welterweight division and he will be hopeful of adding an Olympic medal to his collection.
Joe Ward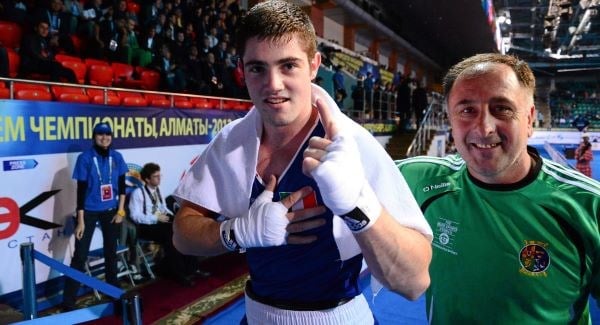 Joe Ward qualified for the Olympics after winning a silver medal in the World Championships in October at light heavyweight. Ward is just 22 years old and looks to have a big future in the sport having won gold in the World Youth Championships and World Junior Championship in his teenage years. The Westmeath man is a south paw and he will be confident of performing well in Rio after doing so well in Doha. Ward eventually lost to Julio La Cruz of Cuba who is the outstanding fighter at the weight but he will be confident of going one step further next summer.
It's not just boxing that has up and coming fighters and the UFC have signed up one of McGregor's old opponents, Joseph Duffy.
Joseph Duffy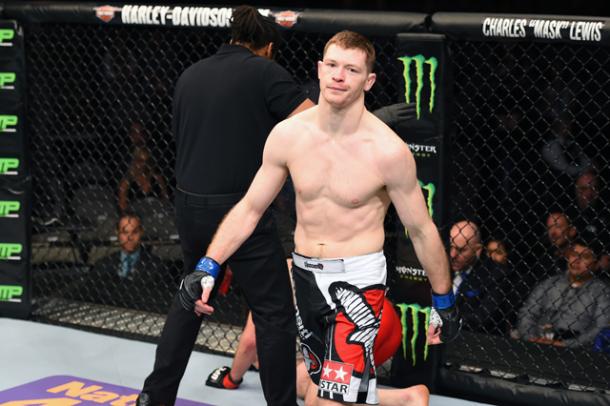 Duffy beat McGregor back in November 2010 by submission within 38 seconds. Since then McGregor has gone on to become a global superstar within the UFC and Duffy is now following in the same path as his former opponent. Duffy has fought twice in the UFC and beat both Jake Lindsey and Ivan Jorge in the first round. His next fight is scheduled for January 2nd against Dustin Poirier who McGregor beat last year by first round TKO. Duffy and the UFC will be hoping that a grudge rematch with McGregor will happen in the future and if Duffy can keep winning and McGregor moves up as expected it could very well be on the agenda.
What next?
There can be no doubt Ireland has a rich history in the fighting business but it seems likely that the balance may change in the future with the increase in popularity of mixed martial arts and McGregor in particular. However, there should be room for both to flourish. Boxing will always play a key part in MMA and while the top performers will have to have more of an all round skill set than boxers, all fights start with the combatants on their feet so striking and defending yourself will always be key skills in both codes. It is likely that future generations will still start out at boxing clubs and the majority of those who have success will stick with it. However, there will be many who aren't quite cut out for elite boxing and they may decide to try their hand in other combat sports using their boxing background as a platform to build on.
Should McGregor, Frampton and the next generation of fighters continue to have success the numbers trying out these sports will surely increase too which in theory should see the numbers that reach the top level increase. While many will continue to compare boxing and MMA there is no reason the two can't co-exist with Irish athletes succeeding in both codes for years to come.