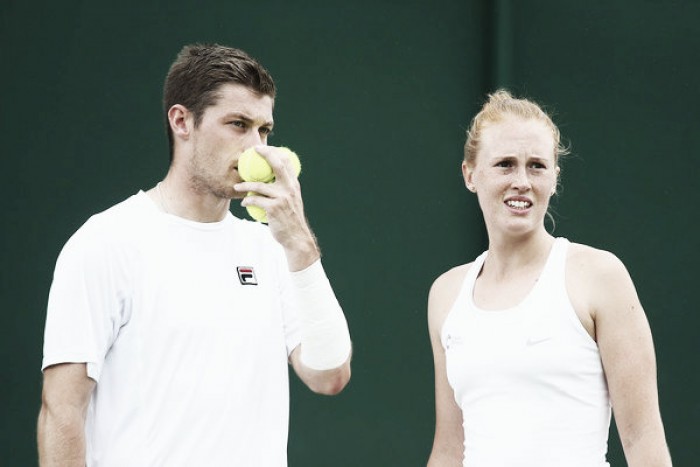 Result of the day for the Brits at Wimbledon today goes to Neal Skupski and Anna Smith in the mixed doubles. Having been granted a wildcard into the event, the Brits had progressed to the second round.
Here they faced a tough challenge, as their opponents were the top seeds Ivan Dodig and Sania Mirza. The pair were the top seeds for a reason, Mirza the top doubles player on the ladies side, and Dodig ranked 15th on the mens side. This was not going to be an easy ride.
The match started and was going to the form book, as the top seeds did not allow the Brits to get into the match, and eventually the Croatian/Indian team broke the Brits to clinch the first se.
Skupski & Smith were not going to let this be easy for the seeds. Fighting hard the Brits engineered break points on the top seeds serve, and managed to grab the break, holding on for the end of the set the Brits levelled up the match.
Into the final set and it appeared the Croatian/Indian pairing were going to run away with it, as they had a lead at 5-3. With the top seeds serving for the match, and facing match points, the Brits astonished the seeds and grabbed the break. Serving at 4-5 once again Skupski & Smith faced match points, and amazingly, again saved them
Now the match was level, it could have gone anywhere, but the Brits once again had the momentum, and broke the serve of the top seeds once more, before finally serving out the match to score a huge win and a place in the third round.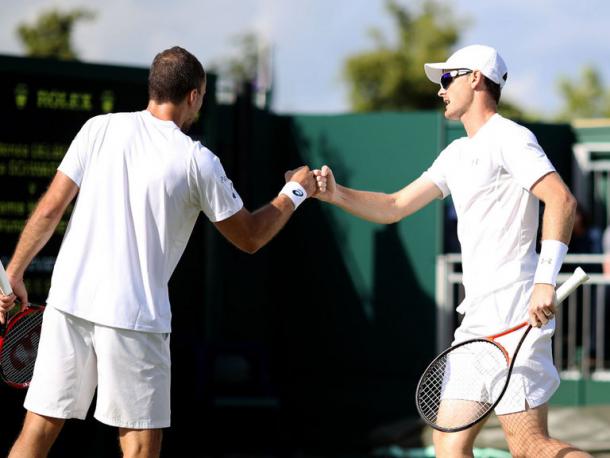 Epic doubles
Quickest result of the day goes to Jamie Murray & Bruno Soares. Having been locked at 13-13 in the fifth set against Mate Pavic & Michael Venus when play was suspended due to bad light. After coming on court and the warm up the match restarted. Four games later and they were off court again, having come through the epic battle 16-14 to progress to the quarter finals.
Murray will be hoping to go all the way to the final, and defend his points from last year. As runner up with John Peers the Brit will be desperate to go one better and win his "home" slam. Murray & Soares know what winning a slam feels like as they are the Australian Open champions. they would love to hold two of the four slams at the same time.
Juniors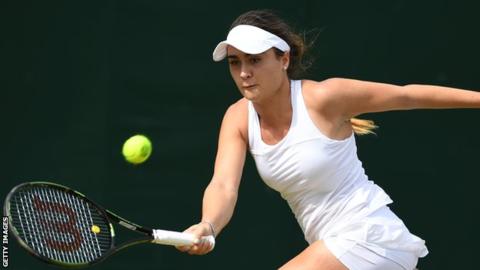 The junior event has also started, unfortunately for the Brits today was not a good day with only Gabrielle Taylor making into the third round. Her opponent was Lucrezia Stefanini, and the Brit certainly wasted no time in securing the victory. Dominating both sets the Brit came through 6-2, 6-2 to take the victory and be the only junior winner today.