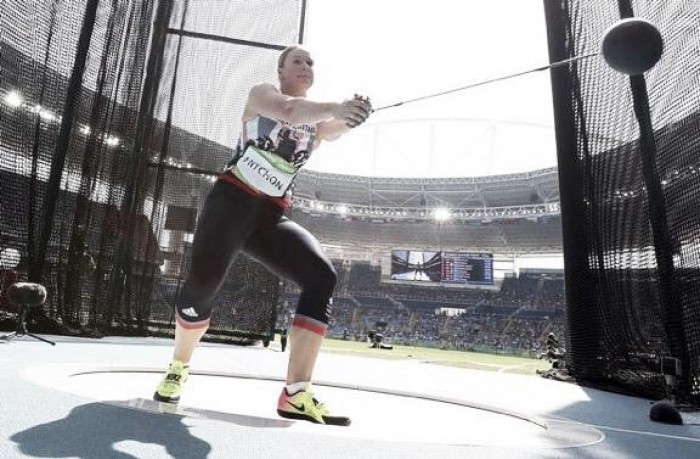 After a flurry of medals yesterday for Team GB, including five golds, Sophie Hitchon appeared inspired in the hammer throw this afternoon as she clinched bronze.
It was a historic day for her, and for British hammer throwing. The medal was not only her first at the Olympics, but Britain's first ever in the sport too.
After narrowly missing out on bronze in Beijing last year, Hitchon looked set to miss out in similarly devastating in Rio as she slipped down to fifth in the standings with just one more throw left.
However, the 25-year-old thrived under the pressure, pulling a throw right out of the top drawer that gave her a lifetime best of 74.54m, set a new national record and, of course, gave her and her country their first ever hammer throw medal.
"I'm absolutely over the moon," Hitchon told BBC Sport, saying that even she herself didn't expect to throw as far as she did to slot into third place.
"I had to double take a little bit," she admitted, talking of when she saw the distance come up on the board. "It was incredible."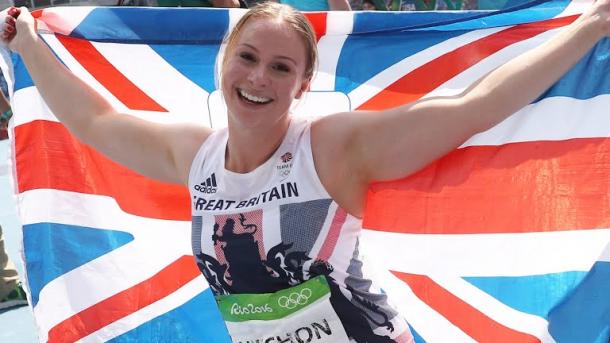 Anita Włodarczyk steals the show
While it was an incredible achievement for Britain to secure the bronze, the story of the day was Anita Włodarczyk, who broke her own world record on the way to her first Olympic gold.
The Pole won silver at London 2012, but she was never going to be beaten today. The 31-year-old has set record after record throughout her career, and this afternoon - 12 months after becoming the first woman to throw the hammer over 80 metres - she set a new furthest distance of 82.29m.
Behind Włodarczyk in second, China's Zhang Wenxiu clinched the silver medal with a throw of 76.75m, while it was Germany's Betty Heidler who was knocked out of the medal positions thanks to Hitchon's dramatic heroics.