 Sanne Wevers won the gold medal on the balance beam, Laurie Hernandez took the silver and Simone Biles would take the bronze despite grabbing onto the beam.
Biles wins her first bronze medal at the Rio Olympics as she continues to pursue her record five medal haul. For Wevers, she is the first Dutch gymnast to win any medal in any gymnastics event since 1928.
Biles tries to make history with the floor exercise left
For Biles, she'll look to the floor exercise seeking to win her fourth gold medal to go along with wins in the team, individual all-around and vault finals. Whether she's the best gymnast or not is up for debate, but there's no doubt she's had the best single Olympics for a gymnast ever.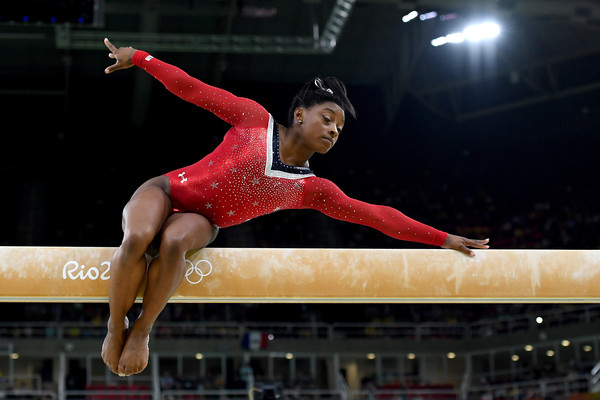 She's the favorite to take the gold in the floor, but will have to contend with a number of competitiors, including teammate Aly Raisman, the defending Olympic champion on floor.
Wevers makes history with deserved gold medal
With Biles' error, the door was left open and Wevers took full advantage with a routine that included just enough diffciult elements to surpass Hernandez. She also made use of her excellent turns.
For Wevers, she attains the gold medal on the same apparatus she finished second to Biles in during last year's World Championships in Glasgow. She said she changed her routine after seeing the American lose her footing on the beam: "That was actually the plan (to go all out with her hardest routine) but after I saw her score I was like 'OK, maybe just be safe and be as high as possible on my D-score, but also really watch my execution'," she said.
On her way to talk to reporters, the Dutchwoman was congratulated in person by King Willem-Alexander -- "He just said he was really proud of me" -- and fielded a phone call from Prime Minister Mark Rutte. "To be out there and do my best routine ever in such a big final, it's amazing," she said.
Hernandez does excellent routine to show limitless potential
For Hernandez, her first individual medal is a silver to go along with the gold she won during the team competition, but it likely won't be her last. At only 16, she likely will be in Tokyo for the next Olympics in 2020 and her routine showed just how much talent she has.
Wevers' winning score was 15.466 while Hernandez finished with a 15.333 and Biles earned a 14.733.