 Derek Drouin of Canada was flawless as he claimed the High Jump Olympic title in Rio.
Drouin's clearance of 2.38 was enough for him to take gold, with Mutaz Essa Barshim of Qatar and Bohdan Bondarenko (Ukraine) completing the medal podium.
Earlier in the day, a pair of London 2012 champions retained their Olympic titles on another exciting day of field events at the Olympic Stadium.
Drouin goes clear to take High Jump gold
A competition devoid of three potential challengers in the form of injured Italian Gianmarco Tamberi, defending-Olympic champion Ivan Ukhov, and China's Guowei Zhang, who failed in qualification, failed to live up to the heights of recent finals due to the dominance of Drouin.
All of the main protagonists went clear at 2.29, and by the next height there was just an elite group of six jumpers left which included Great Britain's Robbie Grabarz. Eventually finishing fourth, Grabbarz snuck over 2.33, but only after the judge had lifted the white flag just moments before the shaking bar fell to the mat.
The Brit bowed out at that height alongside Andriy Prostenko and Erik Kynard, with Bondarenko also failing to progress, yet claiming bronze on countback having gone clean up until then.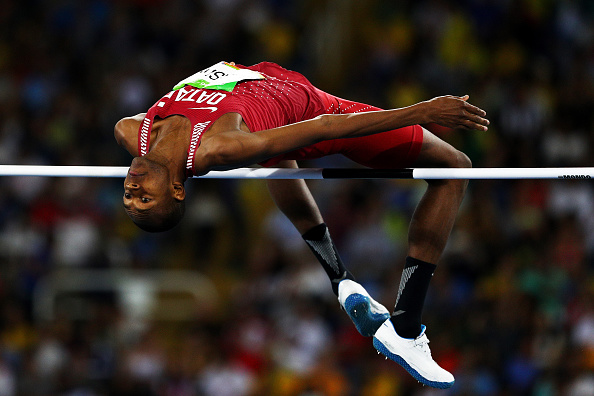 The gold would then be decided between two men at 2.38, and after Drouin went clear for the sixth consecutive height with his first attempt, Barshim's third failure signalled the end of his competition, and ensured the gold would be heading to the Canadian.
Taylor and Perkovic live up to favourite tags to claim back-to-back Olympic titles
A new phenomenon which has been utilised out in Rio for the first time is for athletics finals to take place during the morning session.
The move has given many of the field events more notoriety, and on Tuesday morning, Christian Taylor and Sandra Perkovic each become two-time Olympic champions.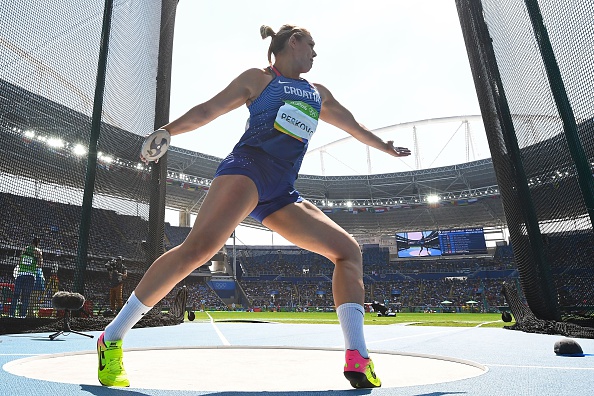 Perkovic, who only crept through qualifying with her third and final attempt last night, claimed back-to-back Olympic gold's with a dominant performance in the women's Discus.
Carrying on from where she left off last night, the Croatain endured yet more foul trouble, failing to measure a mark with her first two throws.
Then, in the third round, the 26-year-old let out a roar after nailing a throw of 69.21metres to see off her opponents with ease. Three further fouls in the final three rounds meant little, as she claimed the title by more than two metres.
Melina Robert-Michon of France took silver with her fifth round throw of 66.73, while Cuba's Denia Caballero snatched the bronze with her third round attempt of 65.34.
The men's Triple Jump was a two-horse between Taylor and his fellow American Will Claye, with each man putting in their best jump in the opening round.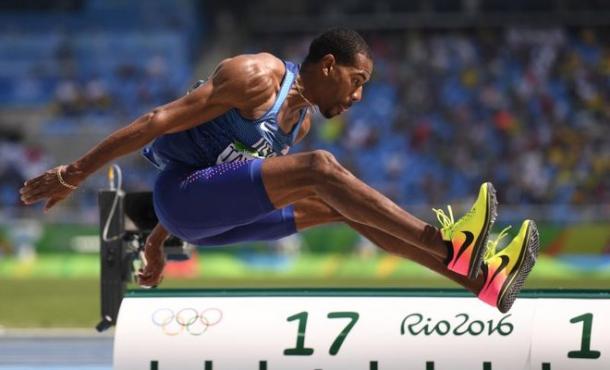 Taylor lept a season's best distance of 17.86metres to claim gold with his first jump, while Claye put in a personal best performance to take silver with 17.76. China's Bin Dong took bronze with 17.58.