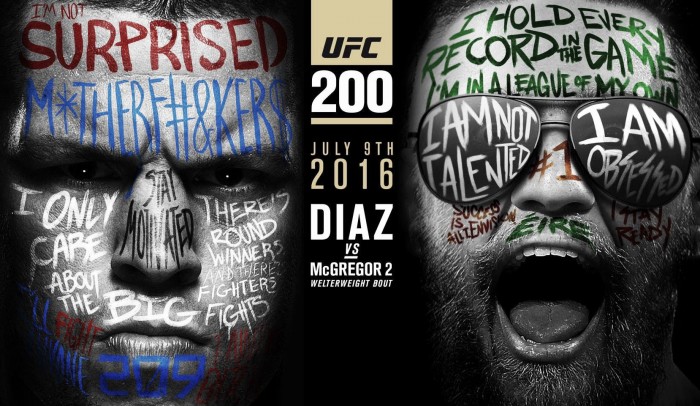 Conor McGregor returns to the Octagon on Saturday night where he will face Nate Diaz for the second time, where he looks to avenge his previous loss in his last bout.
The "Notorious" was submitted in the second round last time out, but the fighting Irishman has trained well, upping his cardio ahead of UFC 202.
Whilst Diaz - McGregor 2 takes the main event, Anthony Johnson takes on Glover Teixeira in a Light Heavyweight No. 1 title contender, which will likely see the winner go up against Daniel Cormier for the undisputed LH champion. Rick Story and Donald Cerrone will also come together in the Welterweight division.
Diaz - McGregor 2 takes spotlight
Those are the top picks of the night in the main card but let's not forget why what the fans are really here to see.
It's a known fact that the two hate each other, which saw the duo clash as the UFC 202 press conference, whilst McGregor turned up late, which aroused suspicions from fans and journalists.
It's understood that Diaz reacted angrily to an answer that McGregor gave, suggest that his camp could take on the whole Diaz camp.
Diaz then went off-stage, before bringing out his team and unleashing a tirade of abuse towards McGregor, before Nate through a water bottle towards the Irishman, who retaliated. The press conference was then cut short.
McGregor is no doubt a technical fighter, but Diaz has the attitude to win this bout for the second time, with his boxing and jiu-jitsu abilities.
Diaz (19-10) submitted McGregor (19-3) at UFC 196, despite the Irishman dominating the fight. But fighting at 170lbs, McGregor fatigued and Diaz capitalised, getting him a guillotine submission.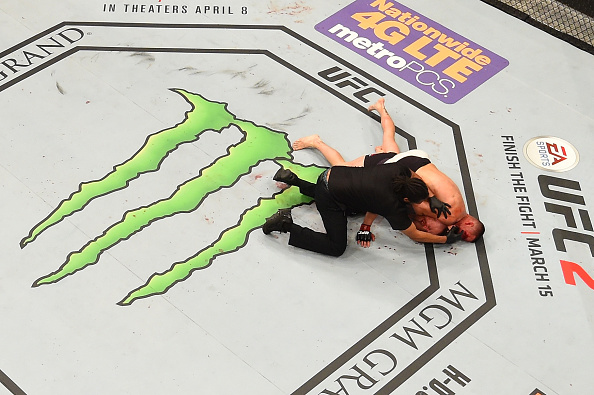 McGregor gave everything he got in the first meeting, but he admitted he emptied his tank too early whilst Diaz took all the punches. The cardio training that McGregor has undergone this time round will see much of the same, only McGregor will be able to go for longer.
205 lbs.: Anthony Johnson vs. Glover Teixeira
Anthony "Rumble" Johnson is the favourite for this bout, but you can't write off Glover Teixeira just yet. When asked if his thoughts are already on Daniel Cormer, Johnson replied "first I have to get past this Brazilian killing machine."
Johnson's game is terrifying, and he's improved dramatically in-comparison to five years ago, but he can be inconsistent. He has to be wary of Teixeira's counter-punches, which can prove devastating, whilst Rumble will have to be at his best to get past the Brazilian.
170 lbs.: Donald Cerrone vs. Rick Story
There's no doubt about it that Donald Cerrone looks better fighting at Welterweight, whilst his bout against Rick Story (19-8) is certainly one you don't want to miss. Whilst you would expect Cerrone (30-7) to come out the victor, Story will make the Cowboy work hard for his win.
Story is likely to go for the knockout in the first round, which he has done in the past, whilst Cerrone has suffered from that kind of onslaught before, but that's something he can take into this fight.
If Cerrone can weather the storm in the first round, his hard kicks and knees could prove too strong for Story, and so it's likely that this could go to a decision win.