 Jamaica's Usain Bolt continued his dominance of the sprint events as he added to his 100m success with the same result over twice the distance.
Bolt versus the clock
Bolt was unsurprisingly the heavy favourite in his favourite event and he stormed out of the blocks as he continued the hunt for the "triple treble". The race against the other seven competitors was already over by the time Bolt reached the bend in lane six and it became the great man against the clock oncemore.
As soon as the World's most decorated track athlete accelerated off the kerb he had one focus and that was on the clock. As Jamaica's finest powered across the finish line you could see the disappointment etched across his face as he fell half a second short of his very own World Record. Yet the frustrations sooner turned to a dance of jubilation as Bolt realised he had secured an eighth Olympic gold medal.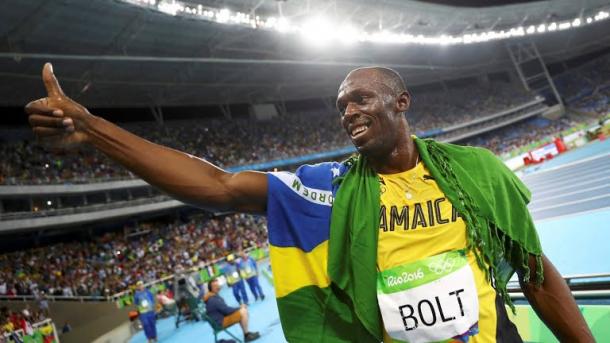 The best of the rest
Whilst Bolt was in a race himself against the clock, everyone was battling it out for the final two medals. Andre De Grasse almost defeated Bolt in the semi-final and added to his 100m bronze with a silver in this event. The Canadian found himself 0.24 seconds behind Bolt.
A real battle ensued for bronze medal. Somewhat surprisingly, America's LeShawn Merritt had been left behind as the European trio of Christophe Lemaitre, Adam Gemili and Churandy Martina who were separated by just one hundredth of a second from third to fifth. European Champion Martina took the lowest of the positions, whilst Lemaitre and Gemili could only be separated by a photo finish. Unfortunately for Team GB's Gemili it was heartbreak as he missed out on a medal, though he will take confidence from such a positive performance at just 22 years of age.
The world's eyes now turn to the men's 4x100m on Friday night as Bolt looks to complete the "triple treble" on possibly his last Olympic outing.