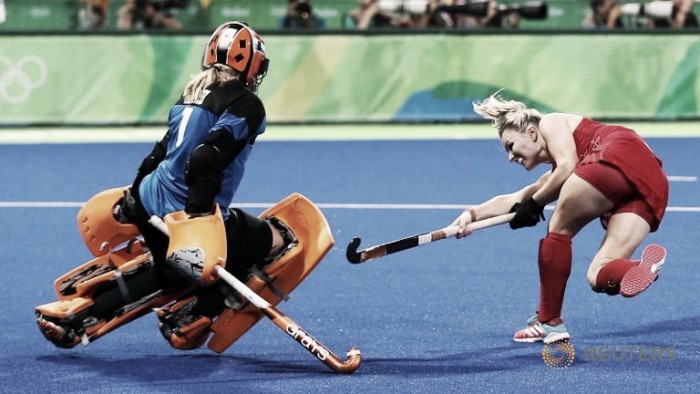 Kate Richardson-Walsh and company became the first British hockey team to take Gold since the men's team did in Seoul in 1988 after they beat the Netherlands in a tense penalty stroke contest.
After the game was tied at 3-3 after normal time; it went to penalty strokes, and the combination of goalkeeper Maddie Hinch and Hollie Webb made sure that GB would take home a historic title in front of adoring British fans.
It was a back and forth game throughout, but the Dutch were certainly the much fancied side as they had won the title in 2008, and 2012, but Lily Owsley tore up the script early on and put GB into the lead.
Prior to Rio, GB came into the Games with poor form; but this tournament has shown what they are capable of; they have been unbeaten throughout the competition, and yesterday they once again showed their fighting spirit.
But after the Dutch equalised, and then scored again it looked like they might take control and run away with it. But Crista Cullen who retired after 2012, only to be persuaded to come back scored the equaliser which looked to re-energise the whole squad.
But more drama was to ensue as the Netherlands scored with time running out, but GB showed metal once again as Nicola White scored to take the game into a lottery of penalty strokes with just minutes left on the clock.
Webb ecstatic after scoring the decisive penalty stroke
For 25-year-old Webb it was probably the biggest penalty stroke she will ever take, as it cemented the women into the history books, after what has been an impressive tournament for the women.
And speaking after the game, Webb said: "I watched it go into the net and then I can't remember anything else since then."
Another player that was central to GB's success on Sunday was the goalkeeper Hinch who saved the Dutch penalties, and afterwards she hailed the victory as a 'huge team effort.'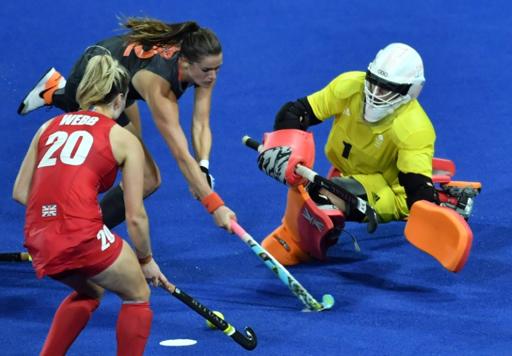 The 28-year-old Hinch had a superb tournament coming to GB's aid on plenty of occasions, but when it really mattered she produced her best, and speaking about performance, a jubilant Hinch said: "Goalkeeping has its highs and lows. You can be a villain, but you can also be a hero in the moment."