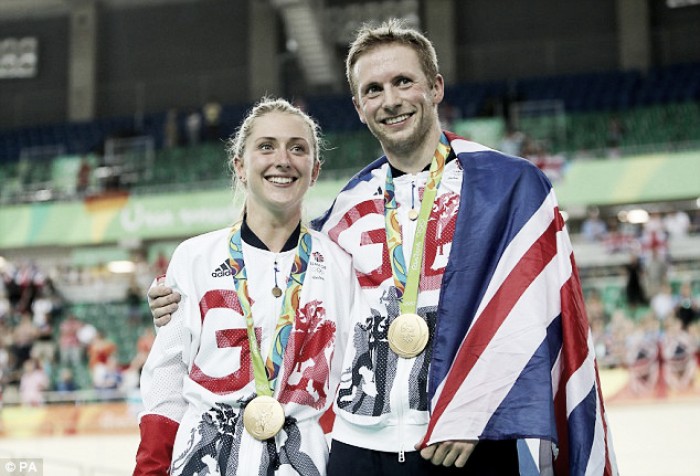 It was a stunning Rio Olympics for the GB track cycling team as every member of the squad took home a medal; but for the road team there were mixed fortunes, but Chris Froome did replicate his 2012 exploits in the time-trial by taking bronze again.
But in the velodrome, GB showed their might as Jason Kenny scooped three Gold's, his fiancé Laura Trott defended her team pursuit and Omnium titles from 2012; and in the process made history by becoming the most successful British female Olympian.
Then Sir Bradley Wiggins took home his eighth Olympian medal, his fifth Gold which levelled him with Sir Steve Redgrave. Elsewhere Becky James took home two silver medals after what has been a troubled past two years for the 24-year-old. Callum Skinner also took home a silver in the men's sprint in his debut games after losing out to Kenny. There was also joy for Katy Marchant who produced a stunning women's sprint tournament and ended up with the Bronze.
And finally after two attempts, Mark Cavendish made it third time lucky as he won his first Olympic medal after producing a solid Omnium; it wasn't his preferred colour, but Silver was probably just about right for the Manx missile.
There is not much left to say other than handing over to the superb Vavel team that shed light on some of the highlights of what was a wonderful track meet at the Rio Olympics.
How far can Laura Trott go after her record breaking Rio Olympics?
Adam: "Laura Trott was in a class of her own in Rio de Janeiro in the omnium and was part of the dominant women's team pursuit that won gold. Her two gold medals in Rio saw her become the first British woman to win four gold medals and at age 24 she is likely to compete at a further two or three Olympic Games yet and from her showing in 2012 and 2016 you would not bet against her adding to her gold collection."
Glenys: "Number One in the Cycling world, and I'd say at least three medals in Tokyo."
Michael: "She can be anything she wants to be. She proves time and time again that when it's show-time the girl from Cheshunt always delivers. Once again her performances in Rio were flawless and rightly so she became the most successful British female Olympian, and in my eyes she trumps Rebecca Adlington and Katherine Grainger. But in terms of the future don't bet against her going on to be one of the greatest female athletes ever. At 24-years-old she has at least another two, possibly three Olympics left. And if she can replicate her performances of the past two Olympics, Trott will be truly thrust into sport superstardom, not that she already is."
After all the stuff that went on at British Cycling behind the scenes earlier this year, did we expect the amount of medals GB won?
Adam: "With an unprecedented medal haul at the last two Olympic Games, the Great Britain cycling team set their personal bar so high it is almost unthinkable that they could sustain the same level of success, especially following Shane Sutton's resignation as technical director. This was certainly not ideal with less than 100 days to go until the Olympics began, but in terms of racing, all of the plans and hard work for the final months leading up to Rio were already in place, therefore continuity was ensured by the coaches still employed at British Cycling and the cyclists were able to focus on Rio."
Michael: "I must be honest; I wasn't expecting the amount of medals we won this summer. That story was a crippling one for British Cycling at the time, and I really did think it would affect the guys, as Shane Sutton had been an integral part of the success over the past couple of years – but how wrong was I?"
After a tumultuous last two years Becky James proved that she can deliver when it matters, do you think we will see her become as successful as Victoria Pendleton?
Glenys: "I think she can, she has been through a lot, and she will want to upgrade those silvers."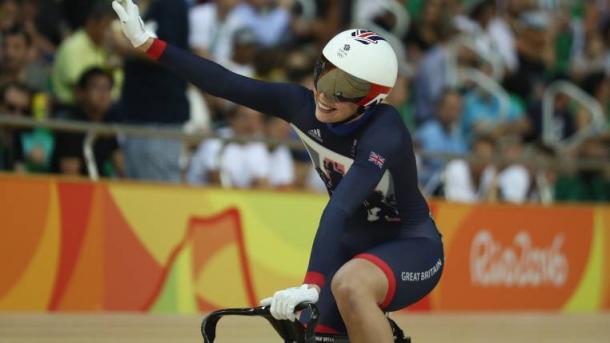 Adam: "Becky James' story is quite incredible and just to compete in Rio looked unlikely at one stage for James, never mind winning two silver medals. Following in Victoria Pendleton's footsteps is certainly never going to be easy as she is one of the greats of the women's sprint, while Becky James' main priority will be staying injury-free and health after a difficult few years."
Michael: "I was made up for Becky; she has had a terrible past couple of years and her results in Rio were testament that if you worked hard and believe, dreams do come true. London 2012 was hard for James as she was disqualified along with Pendleton; but being only 24, and with her illnesses and injuries seemingly behind her she could well surpass Pendleton's achievements in the sport."
Jason Kenny had another marvellous summer winning three Gold's, and equalling Sir Chris Hoy's total, how far can the down-to-earth lad from Bolton go in the world of cycling?
Adam: "If there is one rider in the British squad that demonstrates the way in which the team times its form over four years it's Kenny. The six-time gold medallist always turns it on in Olympic years and once again he arrived in Rio having found form at the perfect time. His three gold medals in Rio have put Kenny in the history books and you would not be surprised if he does not go onto surpass Sir Chris Hoy's total in Tokyo."
Glenys: "He will become GB's most successful Olympian in his own right."
Michael: "Just like his fiancé, Kenny could become one of the best male Olympians this country has ever seen. He isn't as young as Trott, but at 28-years-old he still has plenty of time to become one of the greatest track cyclists, and I certainly expect him to have at another two cracks at the Olympics which could potentially put him in a world of his own."
Mark Cavendish finally got that elusive Olympic medal this summer; do we think he has another Olympic cycle left in him?
Adam: "The silver medal in the omnium means Cavendish has now won virtually everything there is to win within his physical realm in his illustrious career. There is no doubt that the Manxman would have liked to have won gold, but his main focus is the road. He will return to the road for the Tour of Britain in September and I think it is unlikely that we will see Cavendish on the track in Tokyo, but we may see him on the road depending on the course."
Michael: "It's going to be hard for Cavendish to get to another Olympics in my eyes – but he proved me wrong this year with his performances on the road and track, so if anybody can do it, it would be Cav. But I just feel Cav will look to the road again in the next few years. There is no doubting that the Briton wants to be World Champion again, and with the Eddy Merckx in his sights in terms of the most Tour de France stage wins, I think the road will be his focus for the next couple of years. But if Cav did decide to go back on and focus on the track for Tokyo 2020 it wouldn't surprise me."
Anna Meares and Kristina Vogel landed some thinly veiled accusations towards GB questioning how they have peaked at Rio despite a dreadful World Championships in London earlier this year, is this just sour grapes, or is some debate to be had here?
Adam: "The questioning of Great Britain's performances are understandable as this is the third successive Olympics at which Team GB have dominated in the velodrome and it must be very frustrating for their rivals. British Cycling may have underperformed at the last two World Championships in relation to the high expectations set by the team, but the team have once again timed its four year cycling to perfection. British Cycling have the blueprint for success and it is up to their rivals to raise their game."
Michael: "I think it was a bit of both from Meares and Vogel; of course GB can't deny that their World Championships campaign was painfully poor earlier this year. And then the way they have dominated the Olympics, questions will be asked. But I believe in GB cycling and they way they operate, and they have shown over the past years that they turn up when it matters most."
Sir Bradley Wiggins equalled Sir Chris Hoy's and Sir Steve Redgrave's five Gold's this summer, and it will be the last we will see of him on the track now, but just how much of a icon and legend has Wiggo been to British cycling over the years?
Adam: "Wiggins has not only been an icon for British cycling but also for British sport. The fact that he is the most successful British Olympian ever speaks for itself and he is one of the few cyclists to gain significant elite level successes on both the track and the road. From his successes in Athens and Beijing to his Tour de France triumph in 2012, he has inspired so many people to take to their bikes."
Glenys: "I actually think Chris Hoy is more of an Icon than Wiggo. Yes he won the Tour De France and has several Olympic medals, but I still think Hoy will be remembered for more."
Michael: "Wiggins has certainly done an awful lot for the sport here in the UK; he was the first Briton to win the Tour and then his Gold in Rio has certainly raised his huge profile ever so more; I think it is hard to compare both Sir Chris Hoy and Wiggins, as they have both done it on different terrain, but there is no doubting what Wiggins has done is nothing short as marvellous."
Despite all the news prior to Lizzie Armitstead appearance in the women's road race, how did we rate the World Champions performance in the women's road race?
Neil: "In the weeks building up to the games Lizzie Armitstead was the strong favourite to take gold on the hilly, but fast course around the Marvellous City. As the Briton missed her drug testing windows due to an unspecified issue - believed to be family one - there were fears over her even being able to participate. Accusations have been fired the way of Armitstead understandably, but the Cycling body have fully cleared the British cyclist of any wrongdoing. Armitstead herself has accused British cycling of failing to secure her whereabouts more accurately. Mark Cavendish points the finger of blame firmly in the direction of his teammate, saying she is clean but could have done more to 'avoid this chaos'. Did the governing body give her special dispensation or any kind of special favour? It is hard to say. It would have been harsh in the extreme to prevent her competing, but also given the history with Lance Armstrong, careful steps needed to be trodden. As for the Briton's performance herself, Armitstead rode with the expectations of a nation and the eyes of the world of her back. As we saw with Chris Froome, on a supposedly favourable course, with hills and steady climbs, the nature of the sheer descents on each lap were in the end telling - as we saw spectacularly with Anna van Vleuten crash in the final descent into Rio. Nevertheless, despite a deficit of almost a minute in the closing stages, Armitstead finished only 20 seconds off the pace to her huge credit. There will perhaps always be unanswered questions regarding Lizzie Armitstead in Rio, but for the time being at least her case must be firmly in the corridor of innocent until proven guilty. Whether it affected her performance or not."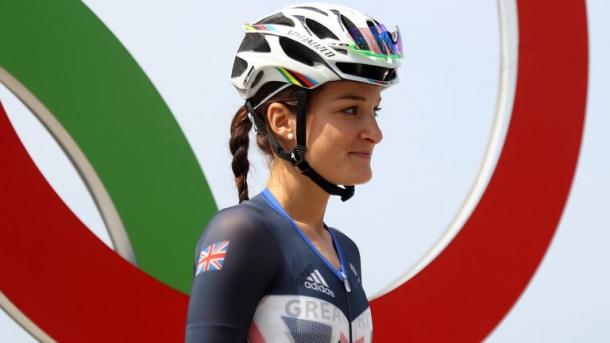 Michael: "The news about Armitstead's missed tests certainly affected her, regardless of what people said. She wasn't considered as an outright favourite for the Gold, but if she got over the climbs in a good position she was always going to be dangerous, and in my eyes if the course was another two or three kilometres longer she would have been in medal contention. But overall despite the background noise she performed as best she could, and on another day she might have came away with a medal."
Adam: "It was never going to be easy for Armistead to win an Olympic medal in Rio, as not only is the road race somewhat of a lottery and the course didn't completely suit her riding style, but she had the missed drugs test hanging over her. Armistead would have no doubt liked to have won a medal, as every athlete would, but she can certainly be pleased with her fifth place finish on a tough course in difficult conditions."
In-fact should Armitstead been allowed to compete in Rio, do we think she got given special treatment despite the missed tests?
Glenys: "Tricky, not knowing the full story on both sides, I understand that one of the missed test was unavoidable? But then it wasn't raised till she missed a "third.""
Adam: "I wouldn't say she had "special treatment" because she successfully appealed to the Court of Arbitration for Sport over the first missed test, which was declared void as the doping control officer had 'not followed required procedures nor made reasonable attempts to locate her.'"
Michael: "However much I like Armitstead and what she has done for women's cycling, missing those tests has meant her career and achievements will be forever tainted, and that is a shame. Now, after CAS squashed the first missed test, it effectively meant she only missed two. It's really hard to say if she should have been left at home; but if the sport wants to continue makes strides against anti-doping etc, the calls for her to be banned were probably about right. But I feel after reading everything I could find on the matter, I do believe Armitstead. I just think she got a little lapse, and as World Champion she can't afford to be lapse anymore."
Much was made of the course in the aftermath of both the women's and men's road race where we saw Vincenzo Nibali and Annemiek Van Vleuten amongst others suffer nasty crashes, do we think that descent was too dangerous, and should the organisers done more to protect the riders?
Michael: "That last descent of the Vista Chinesa circuit was blatantly dangerous, and the Games were lucky that the Dutch women's rider Van Vleuten escaped with what were relatively minor injuries, because at the time I certainly thought the worse. For me there wasn't enough padding on the corners. But another factor that has to be remembered is that the Brazilians make roads differently to how much of Europe do it. Those drop-offs into the gutter were as dangerous as the surrounding trees were. But I certainly think the UCI could have done a lot more to protect the riders."
Adam: "For there to be so many crashes on that particular descent, it certainly raises a big question as to whether or not it was appropriate for that descent to be used. It is never nice to see a rider crash, particularly when they are fighting for an Olympic gold medal. There were elements where the safety element could have been better, but they could have not put some kind of cushioning on every tree."
After what has been a truly successful Rio Olympics for the Cycling team, how do we think we will do in four years time in Tokyo?
Adam: "It was almost unthinkable that they could repeat the same level of success on the track from London 2012, especially considering there would be no six-time gold medallist Sir Chris Hoy or double gold medallist Victoria Pendleton in Rio. This Olympic cycle has seen Team GB's next generation of cyclists breaking onto the international stage, including Owain Doull, Callum Skinner, Katie Archibald and Katy Merchant, all impressing in their maiden Olympic Games, showing the future remains bright for British cycling and there is no reason why Britain cannot repeat their success in Tokyo."
Michael: "I hope to see more of the same. Obviously some of our athletes might be coming to the end of their career; riders such as Wiggins and Cavendish are unlikely to feature in Tokyo. But the vast majority of the squad are either young, or entering their peak years. Riders such as Skinner, Trott, James, Katy Marchant, and Kenny will all be gunning for more medals in four years time, and if the other nations don't catch up we could see yet another impressive games from the track team."