China's local favourite Ding Junhui became the first player to win the Shanghai Masters twice, overcoming World Champion Mark Selby with an accomplished 10-6 victory on Sunday.
Selby starts well before Ding strikes back
After winning ten consecutive matches, including the 6 Red World Championship title, Ding went into the contest in fine form though was faced by Selby who won the last major ranking event of the season at the World Open.
The tournament had been full of drama, albeit with a lack of high scoring breaks. Yet Ding and Selby were quick to prove their quality as they eached registered high scoring contributions in the opening frames. Selby took the lead following a 74, before Ding hit back with a majestic 115.
The World Champion then took control of the game with two consecutive frames, including another century break of 108, but his acceleration only served to motivate the home player as Ding went on to win the next five frames before the interval. The last four of those frames saw half century breaks and gave the World number six a 6-3 lead at the interval.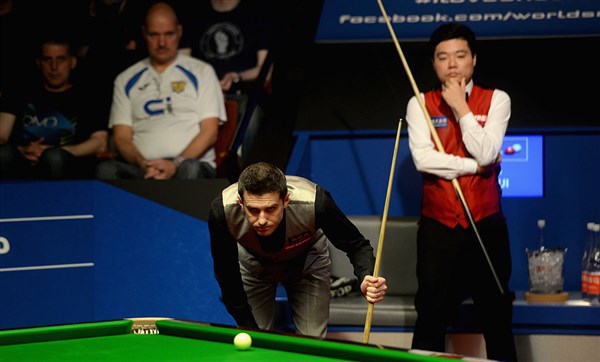 Selby comeback is thwarted by irresistible Ding
Selby composed himself during the break and returned all guns blazing as he helped himself to three consecutive frames, with Ding failing to register a point in any of them. The Leicestershire man made another century break of 102, sandwiched between a 76 and 53.
Though Ding was to prove his resilience oncemore as Selby rarely saw any of the table in the rest of the contest. An unanswered 97 and 52 assisted Ding's response, before adding another two frames to ease to his twelfth major with a resounding 10-6 victory. With the weight of a continent on his shoulders, Ding certainly looks a formidable presence for the remainder of the season as his excellent run of form continues.