 UFC 204 sees Michael Bisping defend his UFC Middleweight title against veteran fighter Dan Henderson.
In what is a rematch of their 2009 fight where 'Hendo' brutally knocked out the current champion, this time the fight will be contested on British soil, infront of a packed out Manchester Arena.
The first fight between the two was at UFC 100 where a much younger Henderson outwitted and outfought a younger Bisping and it was the former who came out on top, winning via second round knockout.
This time however, 'The Count' feels he is in much better shape and believes the loss will be avenged, "Henderson viciously knocked me out when we last fought and any fighter would want to get retribution and get a win back.
"I don't underestimate anybody but I honestly believe that I'm too fast for him and too skilled. I'm getting better and better and now that I'm 37-years-old you would think it would be the opposite, but I've found my groove lately."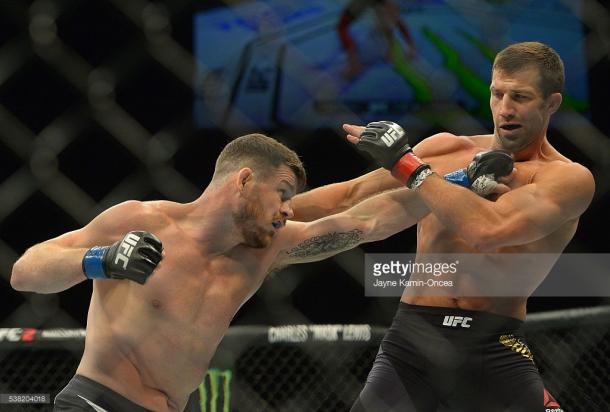 46-year-old Henderson has always said he will retire win or lose so the UFC will be unfamiliar territory if a new champion is crowned.
When the title fight was announced, many top middleweight contenders were displeased with the decision and Henderson does agree that he has cut in line, but the former PRIDE champion is in a confident mood ahead of fight night, "For me, I don't feel so bad because yeah, I'm kind of cutting in line a little bit but at the same I'm going to cut right back out of line. They can pick him up where I leave him. They can have what's left of Bisping after I'm done with him."
But before we can get to the main event, four other fights will take place and the first fight of the main card will be in the men's featherweight division where unbeaten Bosnian Mirsad Bektic will face off against Russell Doane.
The American has lost his last three fights, so Bektic will be very confident he can add to his very impressive unbeaten record.
After that, we move into the men's heavyweight division. Stefan 'Skyscraper' Struve will be stepping into the Octagon to face Daniel Omielańczuk.
Struve most recently defeated Bigfoot Silva in an incredible 18 seconds, but what is even more impressive, is the appropriately named 'Skyscraper' stands one whole foot taller than his Polish opponent.
Omielańczuk is relatively unknown, but he has been tied to the UFC since 2013 and has won his last three fights, the latest being against Oleksiy Olynyk back in July 2016.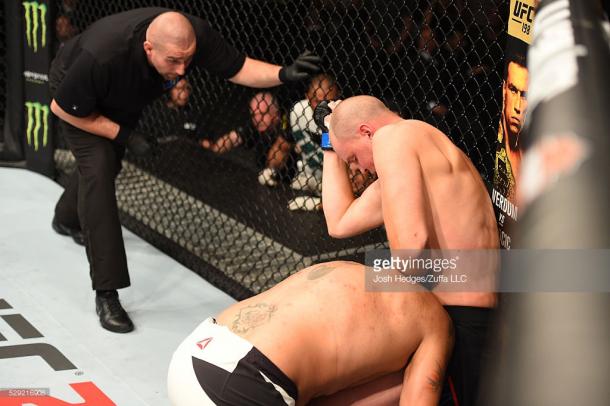 Ovince Saint Preux will then face Jimi Manuwa in a men's light-heavyweight clash. 'OSP' last fought at UFC 197 where Jon Jones defeated him in an interim UFC Light-Heavyweight title fight.
Manuwa's most recent fight was also a loss; he was knocked out by Anthony 'Rumble' Johnson at UFC 191, which was over a year ago. Come fight night, both fighters will be hoping to kick off a winning streak in spectacular fashion.
Before the main event, former UFC Light-Heavyweight Champion Vitor Belfort will face Dutchman Gegard Mousasi.
Having knocked out Thiago Santos at UFC 200, Mousasi will be hoping to add 'The Phenom' to the already impressive list of wins.
Belfort will be hoping to bounce back after he was knocked out against fellow Brazilian Jacare Souza at UFC 198.
On paper, the fight between Belfort and Mousasi should be a thriller, which will set up the main event of the evening, Michael Bisping - Dan Henderson 2, so don't miss it!
UFC 204 VAVEL.com PREDICTIONS;
Bisping - Henderson 2: Bisping wins via knockout.
Belfort - Mousasi: Mousasi wins via knockout.
OSP - Manuwa: Manuwa wins via knockout.
Struve - Omielanczuk: Omielanczuk wins via decision.
Bektic - Doane: Bektic wins via knockout.