Liang Wenbo created history as he became the first non Home Nations tournament winner with a surprising victory over Judd Trump in the English Open.
Wenbo takes control
Liang set his stall out in the opening frames of the contest as he took control of the match. Two consecutive breaks of 95 proved his class as Trump only managed nine points when he fell 2-0 behind. Yet the World number four is currently snooker's form player after winning the European Masters last week and he struck back immediately. Victory in frame three was followed by a contribution of 54 to draw level after the first quarter of the match.
Yet Liang was soon able to rekindle his early spark, as he produced two more excellent breaks of 76 and 92 to restore the two frame advantage, with Trump unable to pot a ball during this period. A tense seventh frame saw the duo tied at 62-62 before the black had to be respotted. Liang ended up potting that crucial winning ball to take a 5-2 lead. Trump responded with a break of 52 in frame eight but found himself two frames adrift at the interval.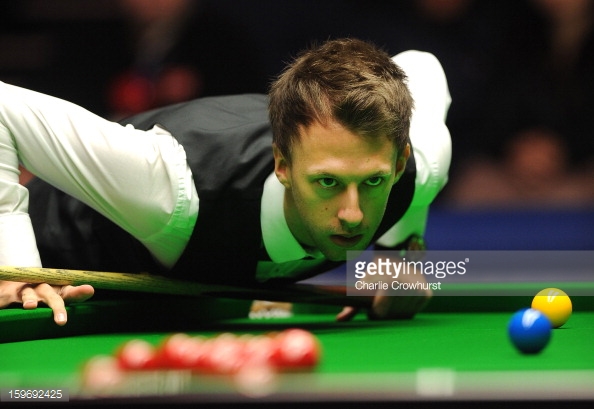 Trump is unable to formulate a comeback
The Judd Trump we had been used to enjoying over the past fortnight seemed to reappear immediately. A break of 132 looked as if it would rejuvenate the 27-year old, before Liang hit back immediately with a contribution of 84. The man from China then went three frames ahead oncemore as he formulated a 98, subjecting Trump to another two consecutive frames without potting a ball.
Trump offered a brief spell of resistance in the next couple of frames as he threatened a comeback. Breaks of 51 and 50 put him one behind Liang but a mistake in the fourteenth when formulating a strong break gave the World number 20 the opening he was desperately seeking. Liang held his nerve and prevented Trump from drawing level, instead making the score 8-6 and putting himself one frame away from the title with a break of 62.
Liang ensured his dreams became a reality as he edged a tactical fifteenth frame, winning his first major tournament on the Home Nations debut.