A thrilling opening to the Northern Ireland Open was marred by complaints of bad sportsmanship in the opening round of the tournament's debut.
"You don't try and put your opponent off"
Local favourite Mark Allen accused Mark Joyce of attempting to put him off in their contest on Tuesday. Allen suggested "I was playing a safety on the blue and as I'm down on the shot he's chalking his cue right behind me, there's no excuse for that". Allen also admitted that he confronted his opponent during the match, claiming "he did it quite a few times in the match, even after I said something, so there's no excuse for it".
The Northern Irishman then explained his dislike for Joyce. "Regardless of whether it's Mark Joyce, who I dislike anyway, or whether it be anyone, it's something that we as snooker players don't do." He then added, "You don't try and put your opponent off".
Allen was able to put the controversy behind him though as he defeated Michael Georgiou in the Second Round of the competition on Wednesday.
Higgins makes 147
It did not take long for the crowd to forget that sour moment either, as John Higgins raised the roof with a maximum break of 147 as he defeated Sam Craigie. Fellow top ten player Joe Perry followed him through, whilst Ronnie O'Sullivan won a meeting of snooker legends as he dismissed Jimmy White 4-1.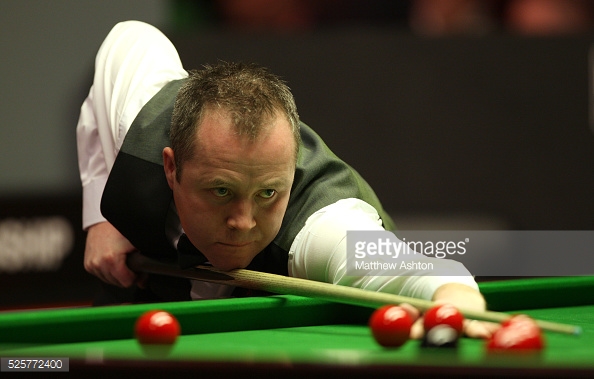 The sport continued it's growing trend of surprise results as World number eight Liang Wenbo was defeated 4-2 by Mark King ranked 23 places below him. Sanderson Lam made up for a difference of 62 places against Alan McManus as he produced an excellent display to whitewash the Scotsman 4-0. Akani Songsermsawad added his name to the list of surprise Third Round entrants as he defeated Mark Davis who sits 47 places above him.
World number 109 Josh Boileau remained the lowest ranked player in the final 32 as he beat Hamza Akbar 4-2, whilst Zhang Anda, Dominic Dale and Fraser Patrick also defeated higher ranked opponents.