Imagine Jamaica reaching the quarter-finals of a major football competition. Or United Arab Emirates going a step further. That is the equivalent to what snooker World number 70 Anthony Hamilton and World number 75 Hossein Vafaei Ayouri have done in Belfast this week.
With all of the top ten apart from Mark Allen dismissed before the final eight at the Northern Ireland Open, the competition was blown wide open from the early stages of the week. Now just the semi-finalists remain, namely Hamilton, Kyren Wilson, Barry Hawkins and Mark King. Not your usual suspects.
O'Sullivan and Higgins stunned
This is the norm in the sport of snooker and has been for a number of years. No one player has dominated the competition with major ranking competitions reasonably evenly distributed between various players in the past two seasons.
Even when a player looks to have found their range one day, the opposite can occur on the next. Ronnie O'Sullivan looked to have found his natural talent but was beaten 4-3 by young hot shot Kyren Wilson despite the Rocket contributing three consecutive century breaks. Similarly John Higgins looked favourite to win the competition but was thrashed 4-1 by Mark Williams in the fourth round.
The surprises continue
Consider Rwanda reaching the last 32 of a major football competition. That is what 21-year old Josh Boileau did as he progressed further than he has ever done before. United Arab Emirates defeating Poland; Libya beating Ukraine; Australia seeing off Chile. The equivalent all took place in the fourth round alone at the Northern Ireland Open.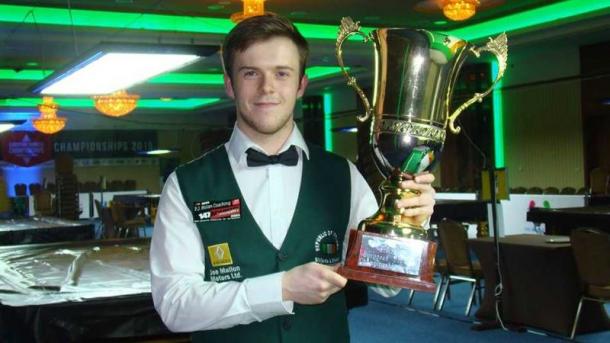 The two semi-finals are as unpredictable as ever. Kyren Wilson may have defeated O'Sullivan but he will face King who saw off Liang Wenbo earlier in the competition. Barry Hawkins is the only player left not to been beaten a higher ranked opponent and he will take on Anthony Hamilton who has already seen off home favourite Mark Allen and Anthony McGill. Could another shock be on the cards? It would be wise not to bet against it.
The quarter-final and fourth round results read as follows:
1 [Iran] Hossein Vafaei Ayouri [75] 3 - 5 [England] Mark King [31] 2 [England] Kyren Wilson [12] 5 - 4 [Wales] Mark Williams [13]
3 [England] Barry Hawkins [11] 5 - 2 [Wales] Michael White [20]
4 [N.Ireland] Mark Allen [7] 2 - 5 [England] Anthony Hamilton [70]
1 [Iran] Hossein Vafaei Ayouri[75] 4-2 [Scotland] Scott Donaldson [76] 2 [England] Mark King [31] 4 - 2 [Norway] Kurt Maflin [38]
3 [England] Kyren Wilson [12] 4 - 3 [England] Ronnie O'Sullivan [5]
4 [Wales] Mark Williams [13] 4 - 1 [Scotland] John Higgins [4]
5 [Wales] Michael White [20] 4 - 2 [Wales] Dominic Dale [34]
6 [England] Barry Hawkins [11] 4 - 0 [England] Jack Lisowski
7 [Northern Ireland] Mark Allen [7] 4 - 3 [England] Gary Wilson [35]
8 [England] Anthony Hamilton [70] 4 - 3 [China] Yan Bingtao [71]