 Alfie Burden brought the sport of snooker into disrepute on Tuesday, as he was found guilty of betting on 86 accumulators across a period of ten years.
£5,000 fine and suspended ban for Burden
Burden's gambling totalled £25,000 on matches including ones he was involved within, yet the 40-year old lost almost £3,000 in the process. The governing body of snooker, WPBSA, slapped a six-month ban on the World number 65 and fined the 1998 UK Tour Event winner £5,000.
Yet the experienced professional from London will be breathing a sigh of relief as WPBSA suspended the ban until 1st January 2018, whereby the suspension will take force if Burden is found guilty of any other offences. Chairman of WPBSA Jason Ferguson suggested Burden did not "influence match outcomes or engage in any corrupt activity".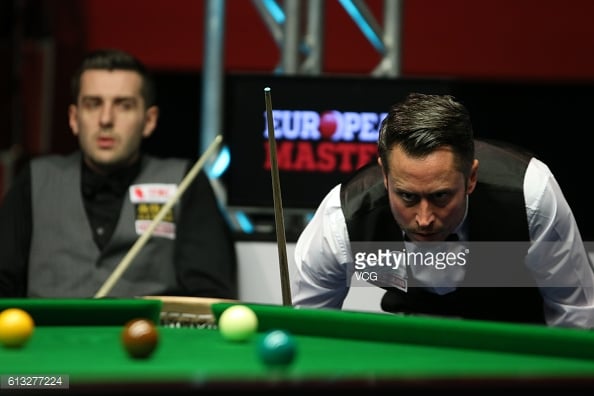 A disappointing end to an excellent year
The former World number 38 constructed his highest ever finishes in major ranking tournaments during 2016, reaching the final eight of both the China Open and European Masters. Yet despite possessing 22 professional playing years behind him, Burden slipped into an array of bets in 2006 that continued until last year.
Ferguson admitted that if it had not been for his honesty, the man from Paddington could have seen his career prematurely ended. He explained "Alfie Burden put his career at risk by so doing and it is only through his full admissions and his cooperation with the disciplinary committee that he has avoided a career-ending suspension".
Burden can now focus on the China Open Qualifiers at the end of the month where he faces Akani Songsermsawad, though snooker will be left reeling from another blotch on their copy book. In 2013 Stephen Lee was banned for 12-years for match-fixing, whilst Leo Fernandez picked up a 15-month suspension for corruption last summer.