29th seed Viktor Troicki nearly blew all of a two set lead before hanging on for a 6-4, 6-4, 2-6, 2-6, 6-3 victory over Damir Dzumhur in the first round of the 2017 Australian Open.
Troicki recovers from slow start to take first set
It was a shaky start for both players as the first five games were all breaks. Dzumhur held for a 4-2 advantage, but that would be his last lead of the set.
After finally holding, Troicki broke Dzhumur to love, the Bosnian's backhand well off target. A couple of minutes later, the set was over, Troicki running through the last four games to take a one set lead.
Troicki blows big lead, takes set with late break
Building on the momentum he gained by winning the first set, Troicki broke straightaway with a splendid backhand winner to take a 2-0 lead. His run of games would extend to seven before Dzumhur stopped it with a hold.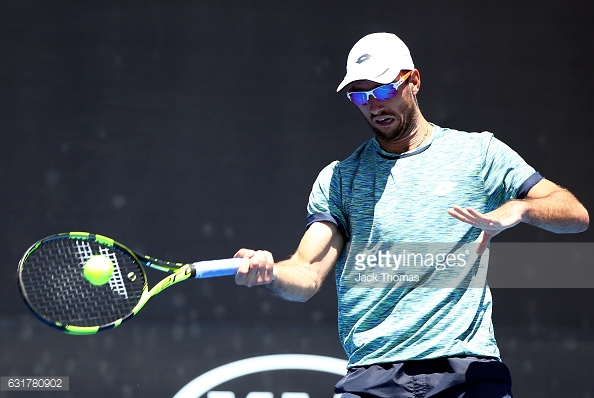 Behind 4-1, Dzumhur would mount a charge and in the seventh game he broke from 40-15 behind when the Serb made a while backhand error to gift the break back. After seeing Dzumhur rip off three straight games of his own, Troicki broke again as he hit several winners in the game. A hold would follow and with it, a two set lead.
Dzumhur wins third set in dominant fashion
In the third game of the third set, Dzumhur built a 15-40 lead on Troicki's serve. The Serb saved one break point but he couldn't save a second as the Bosnian pummeled a backhand winner for a 2-1 lead.
Dzumhur would extend his lead, ripping a forehand winner to set up break point and then taking the insurance break with a splendid backhand winner for a 4-1 lead. His lead would grow to 5-1 before he closed the set out in his next service game with an ace to cut Troicki's lead to two sets to one.
Dzumhur takes fourth set to level the match
Now with the momentum, Dzumhur broke in the third game when, at 30-30, Troicki committed consecutive forehand errors to give the Bosnian a 2-1 lead. Now more solid on serve, Dzumhur was in full flight and he was ready to close the door.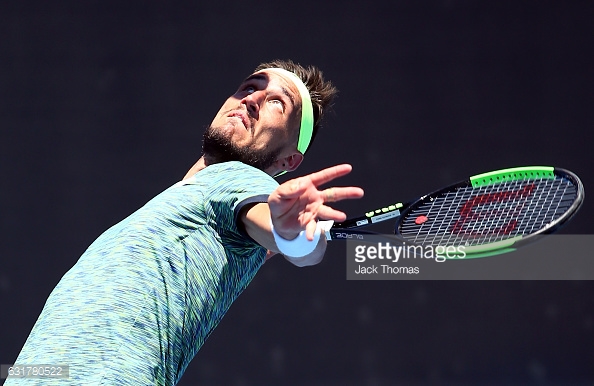 The Bosnian built a 15-40 lead, but Troicki rallied to get back to deuce. It would be a temporary lifeline as Dzumhur put away a crisp volley and combining that with another Troicki error, the lead ballooned to 5-2. Dzumhur put the set away with a forehand winner, forcing a fifth and deciding set.
Troicki runs off final three games to pull out win, advance to second round
It was anyone's guess as to who would take the final set. Both players were solid on serve, nothing to choose between them through six games, but that was about to change.
With a 4-3 lead, Troicki ran out to a 0-40 lead on Dzumhur's serve before the Bosnian rallied back to deuce. Two more deuces would follow before a double fault and backhand error gave the Serb the break he needed and he finished off the match in style with his 14th ace to advance to a second round match with Paolo Lorenzi.