Ronnie O'Sullivan took a step closer to retaining his Masters trophy after a battling 6-3 victory over Neil Robertson, before Marco Fu set a tournament-high break of 140 on his way to defeating Mark Allen. The pair will now meet in Saturday's first semi-final at the Alexandra Palace in London.
O'Sullivan edges through after a rusty performance
O'Sullivan went into the first quarter-final match of the tournament as favourite against Australia's Robertson. Yet the underdog was on hand to prove that he was not going to roll over for the Rocket as a break of 74, that turned out to be the highest of the match, sealed the opening frame for the eighth seed.
The duo then exchanged momentum with two frames and two half centuries apiece as neither player could wrestle the advantage away from their opponent or set themselves up with any real freedom on the table. Though at 3-2 down, the pendulum swung in the favour of the defending champion as he formulated a break off 55, before edging the seventh frame to go 4-3 ahead.
At that point Robertson would have still fancied his chances, but in another tight frame O'Sullivan fluked a red to open a two frame cushion in the race to six. The number one seed then nudged his way over the line with a fifth half century contribution, though the Rocket was far from his best on the way to the semi-finals.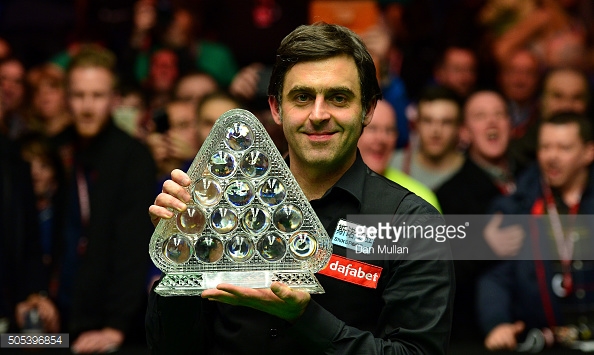 Fu shows his class with the highest break of the tournament
If O'Sullivan struggled for momentum, Marco Fu was much the opposite in his match with Mark Allen. The Hong Kong representative made breaks of 74 and 83 as Allen recorded just five points in the first two frames.
The number 14 seed then edged frame three by 13 points, before Northern Ireland's Allen finally enjoyed some time at the table as he made contributions of 70 and 54 to draw himself back into the contest.
Yet it was not to be long before Fu picked up his form once more. An exhilarating formulation of 97 was just a taster as he produced a riveting 140 in frame eight. That break was to be the highest of the Masters thus far, overtaking Mark Selby's 139 a day previous. Fu then wrapped up the contest on the back of four consecutive fouls by Allen, as he managed another half century break on his way to a 6-2 win with a 95% pot success rate.